The FDA Just Approved A Brand New Contraceptive Ring That Can Be Used For Up To A Year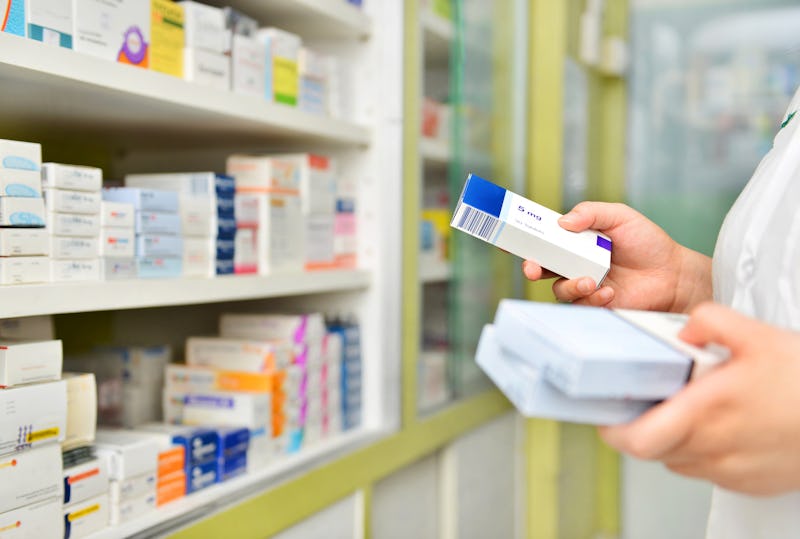 john9595/Fotolia
If you use prescription birth control, getting to the doctor or pharmacy on the regular to get your shot, ring, patch, or pills can be difficult to fit into your schedule. But now, a new contraceptive could make that process quite a bit less time-consuming. Annovera, a contraceptive ring that can be used for up to a year before it has to be replaced has just been approved by the FDA. And, once it's on the market, you'll be able to get some of that time you spend at the doctor or pharmacy back.
In a press release, the U.S. Food and Drug Administration announced its approval of this combined hormonal contraceptive as the first vaginal ring contraceptive that can be used for an entire year. "Annovera is a reusable donut-shaped (ring) [sic], non-biodegradable, flexible vaginal system that is placed in the vagina for three weeks followed by one week out of the vagina, at which time women may experience a period (a withdrawal bleed)," the FDA announced. "This schedule is repeated every four weeks for one year." This new vaginal ring was tested among women ages 18 to 40 in three separate trials, and was found to be 96 percent effective in preventing unwanted pregnancy. The most common side effects were similar to those of other combined hormonal contraceptive products.
The FDA said that reported side effects among Annovera users include headache/migraine, nausea/vomiting, yeast infections, abdominal pain, dysmenorrhea (painful menstruation), breast tenderness, irregular bleeding, diarrhea, and genital itching. The FDA also reported that it's conducting further studies to evaluate the risk of certain medical side effects, drug interactions, and safe use of tampons while using the ring. This means that while Annovera won't be available right away — closer to the end of 2019 or early 2020, BuzzFeed News reported — it's a step in the right direction toward making prescription birth control more convenient, accessible, and reliable for women everywhere. Finally!
"The FDA is committed to supporting innovation in women's health and today's approval builds on available birth control options," Victor Crentsil, M.D., acting deputy director of the Office of Drug Evaluation III in FDA's Center for Drug Evaluation and Research, said in the press release.
The FDA noted that women with a high risk of arterial or venous thrombotic diseases, a history of breast cancer or other estrogen or progestin-sensitive cancer, liver tumors or cirrhosis, abnormal uterine bleeding, hypersensitivity to any of the components of Annovera, smokers over the age of 35, and those taking certain hepatitis C drug combinations should not take Annovera because the risks outweigh the benefits. Before trying any new kind of birth control, it's important to talk with your doctor about any medications you're currently taking or health conditions you're experiencing.
Even for women under 35, smoking while taking any kind of combined hormonal contraceptive can increase the risk of serious cardiovascular complications. If you and your doctor decide that this type of vaginal ring is a good option for you, it's super easy to use and it's stored in a compact case the week you're not wearing it. The benefit of Annovera is that you only have to replace it once a year versus once a month with other types of vaginal rings. And that, my friendlies, feels like freedom.