The 'Crazy Rich Asians' Director Is Making His Own Thai Cave Rescue Movie For This Key Reason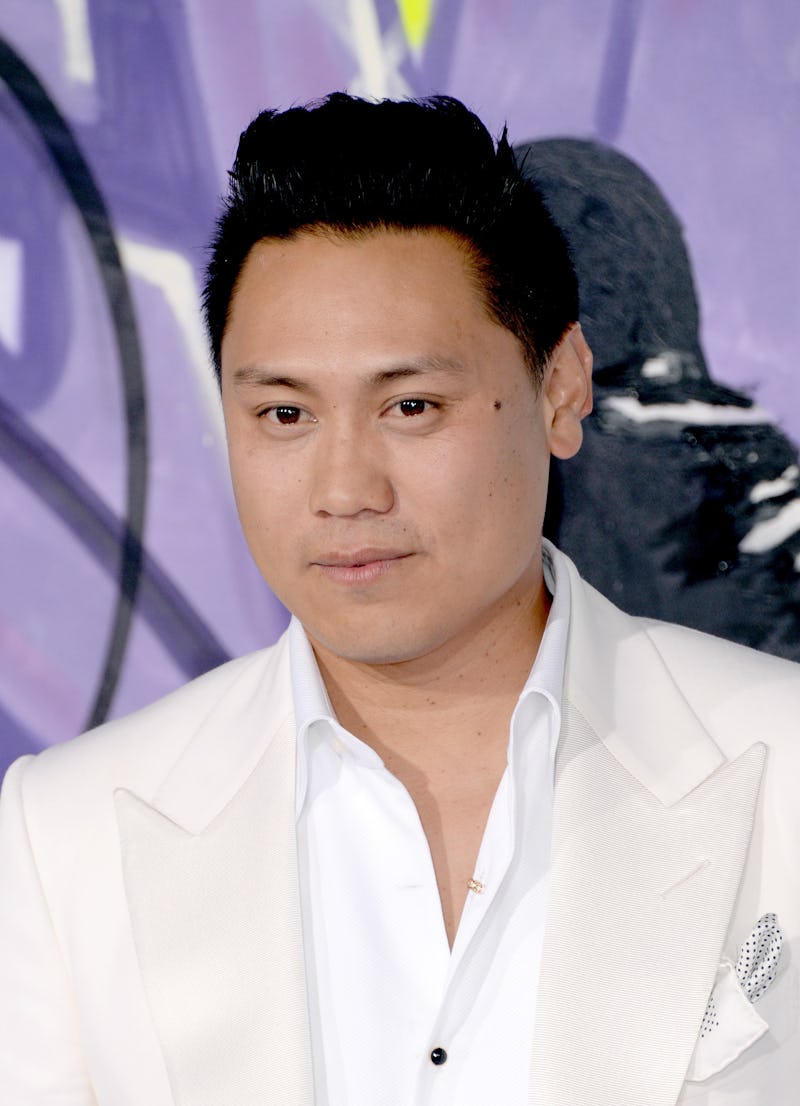 Jason Kempin/Getty Images Entertainment/Getty Images
The story of the harrowing rescue of 12 boys and their soccer coach from a cave in Thailand sounds like something straight out of Hollywood. So it wasn't all that surprising when, shortly after the boys and their coach were declared safe and sound, there were reports that a Thai cave rescue movie was already in the works. However, these movie plans quickly came under scrutiny from those worried that Hollywood would whitewash the film. Crazy Rich Asians director Jon M. Chu tweeted that he worried the Thai cave rescue movie would be whitewashed by Hollywood and to make sure that doesn't happen, Chu is reportedly developing a second movie about the Thai cave rescue. And Chu's subsequent tweets highlight the problem with Hollywood's way of tackling these stories. Often, it's done by erasing the people who made the story so compelling in the first place.
On July 11, Chu tweeted, "I refuse to let Hollywood #whitewashout the Thai Cave rescue story! No way. Not on our watch. That won't happen or we'll give them hell." He continued, "There's a beautiful story abt human beings saving other human beings. So anyone thinking abt the story better approach it right & respectfully."
This message came after Variety reported that Pure Flix Entertainment, an American independent Christian film and television studio based in Scottsdale, Arizona, was looking to buy the films rights for the rescue mission. The mission became worldwide news when the story that a boys' soccer team and its coach had been trapped in a cave since June 23 after floodwaters blocked their way out, and the movie would supposedly focus on the brave divers who conducted the rescue.
Pure Flix managing partner Michael Scott told Variety "this story has meant so much to me as I followed it," even convincing him to travel to the cave and lend a helping hand. (Scott reportedly lives in Thailand part-time with his wife, who is Thai.) "To see all that bravery in the cave," he said, "and then to get all the divers out has been such a touching event."
It's entirely possible that the intentions of Pure Flix, the company behind the God's Not Dead movies, are pure and that they just want to tell this amazing story. But, almost immediately there were concerns, especially among the Asian online community, on how Pure Flix would tell the Thai cave rescue story and with what actors. "I see this as a major Hollywood film with A-list stars," Scott told the Australian Associated Press, according to Vice. "It's got incredible heart, incredible acts of heroism, and bravery."
That comment about "A-list stars" is worrisome because Hollywood's A-list doesn't include many actors of Asian descent. Nancy Wang Yuen, who wrote the book Reel Inequality about racism in Hollywood, tweeted in reference to Scott's comment, "Alarmingly, this is the common rationale given for whitewashing Asian roles." And in fact, many A-list actors, like Scarlett Johansson, Emma Stone, and Tilda Swinton, have been accused of whitewashing in Hollywood, something Twitter user @Jun_Man pointed out.
A majority of the Hollywood films accused of whitewashing (Doctor Strange, Ghost in the Shell, Aloha) were, unsurprisingly, directed by white men. And it should be noted that Pure Flix's previous titles God's Not Dead, God's Not Dead 2, as well as the upcoming God's Not Dead: A Light in Darkness, were also all directed by white men.
The main concern for Chu in having Pure Flix produce and develop a film on the Thai cave rescue seems to be the risk of having an Asian story be told through a white lens. And that's why he says he's stepping in to develop a competing film of his own. "We have the power to not only MAKE history but be the historians that RECORD it too," Chu tweeted, adding that he felt compelled to commit to making a movie of his own because he "couldn't just sit here watching how others would 'interpret' this important story."
Scott has yet to comment on the concerns that his studio's film will be a whitewashed version of the story. Meanwhile, Chu has expressed a desire to make sure the stories of these 11 boys aren't whitewashed by casting traditional Hollywood "A-listers." And hat means celebrating these 11 boys and the many Thai heroes who helped save them for who they are.