'Queer Eye's Antoni & His Boyfriend Reportedly Broke Up After 7 Years Together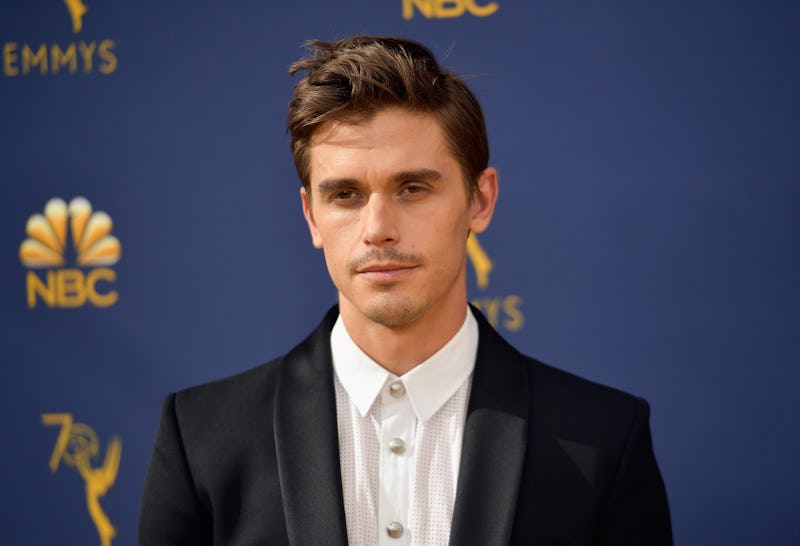 Matt Winkelmeyer/Getty Images Entertainment/Getty Images
Queer Eye fans might be feeling a bit bummed about this news. Antoni Porowski and Joey Krietemeyer have broken up after seven years together, Us Weekly reported on Thursday. According to the magazine, the two actually split earlier this year, but kept their relationship status to themselves. (Bustle reached out to Antoni's team for comment, but did not receive an immediate response.)
An unnamed source claimed to Us Weekly,
"Antoni and Joey broke up months ago. It was very amicable. They're still friends. It was a clean split."
There's no word on why the couple decided to keep the breakup to themselves, or why the source decided to share the information now. But it's possible they decided not to talk about the split when it happened, so that the news wouldn't overshadow Antoni's recent restaurant opening in New York City. The Village Den opened a few weeks ago, so maybe Antoni and Joey didn't want to reveal such personal news before the restaurant had found its footing. Or perhaps they didn't want to dwell on any sadness during a big career moment.
Of course, they might also just have wanted to keep their private life private, which would be more than understandable. That's the most likely explanation here. But still, if they did keep the news to themselves because of the restaurant opening, it would only show how amicable the breakup really was, and that the two truly are on good terms now.
During an interview with Vulture published in February, Antoni talked about his relationship with Joey. The Queer Eye star explained that his boyfriend would read stories about him, so that he wouldn't have to interact directly with negative press, including criticism of his cooking ability. In that interview, Antoni also said he was "basically married."
Antoni also shared how important this relationship was to him, explaining to Vulture that Joey was only the second man he's dated and that he's had multiple relationships with women. And in an interview with GQ published the same month, Antoni said that he came out to his dad by telling him about his relationship with Joey. Antoni told the magazine,
"I decided to send him an email. Because I was living with Joey, my boyfriend now, I wrote my father a very short email: 'You brought this up. I think it's time I tell you: I love. I am loved. His name is Joey, and we live together.' That was it."
He also explained to GQ that while Queer Eye mentioned him texting his father about his sexual identity, that was only "a very short version" of what had actually happened between them. It sounds like Antoni's dad made a brief comment about him being private, so he decided to open up to his father about the fact that he and his boyfriend lived together.
Even though he and Joey may not be together anymore, it does seem like they're on good terms. Their romance might've not been a lifelong one, but it sounds like the relationship will always have a special significance to Antoni.