11 Of April's Best 'Grey's Anatomy' Moments That Fans Should Always Remember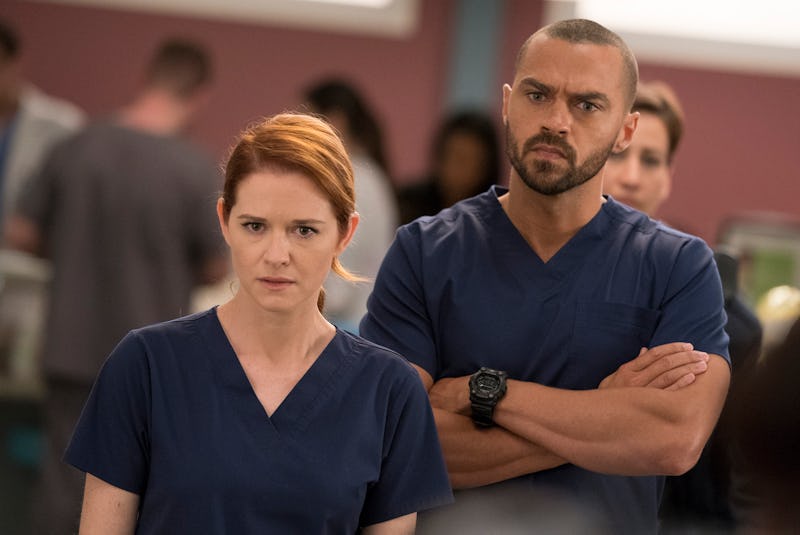 ABC/Mitch Haaseth
Well, you can officially kiss any hope you had for a Japril reunion goodbye: Last week, ABC officially announced that Grey's Anatomy's Sarah Drew and Jessica Capshaw — who play Dr. April Kepner and Dr. Arizona Robbins on the show, respectively — are leaving the show after Season 14. Since their introductions on the series (Drew in Season 6, and Capshaw in Season 5) both characters have become fan favorites, leaving behind some pretty legendary on-screen moments that are truly unforgettable for die-hard fans. April's best moments on Grey's Anatomy were pretty legendary, and they didn't all take place inside the O.R.
April will always be an unforgettable character on Grey's Anatomy for more reasons than one. Aside from the fact that she's an amazing doctor and surgeon, she's overcome a lot in her personal life that she deserves all of the applause for. She was the first to alert Dr. Webber when it was discovered that there was a shooter in the hospital in Season 5 and she pushed through the devastating loss of her first child a few seasons after.
It's definitely sad to see her go, but she's had some moments on the show that are sure to stay with fans forever and ever.