There Are SO Many Action-Packed Fantasies In The 10 Best YA Novels Of November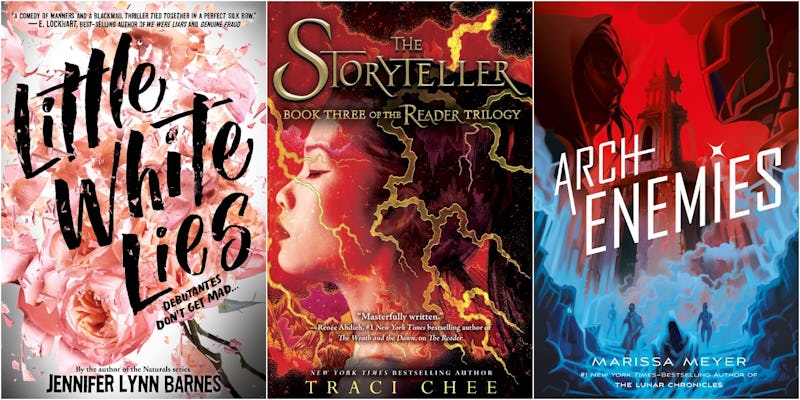 Hope you're ready to be swept away into magical lands, because the list of best YA books of November 2018 is teeming with non-Western fantasies that you'll get lost in. Both Traci Chee and Julie C. Dao are finishing their trilogies, Natasha Ngan is drawing from her home country of Malaysia to start a new series, and Emiko Jean is telling a standalone fantasy that's already getting huge buzz. (Sequel maybe, please?)
But it's not all fantastical; historical fiction is also getting its due this month with books set during the Cold War of the 1980s (in a town full of nuclear missile silos no less) and the McCarthy-era of the 1950s where two women start a forbidden romance. Contemporary mysteries set on pecan farms and debutante balls will have you cozying up to flip through the pages at record speed. And one modern friendship story is hitting all the right notes (not just because it's about a band).
Plus, Marissa Meyer lovers (both hands raised!) probably already have this date marked on their calendars, but the Lunar Chronicles author is back with the second installment of her Renegades series, that trades in fairy tale characters for teenage superheroes.
Check out the picks for the best YA novels of November 2018, and if you can wait, they make great additions to your early Christmas wishlist.