'Love Island's Adam & Zara Have Been Talking About A HUGE Relationship Milestone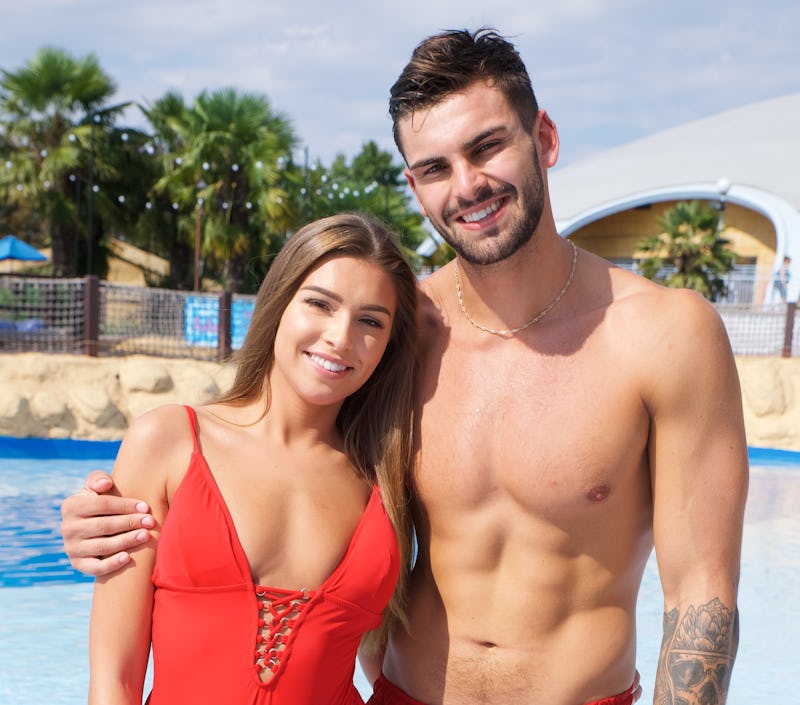 Capturise/Shutterstock
Remember when Adam Collard and Zara McDermott were coupled up on Love Island? It seems like a lifetime ago now. But although they didn't make it to the 2018 final, the pair have proven to be one of this year's strongest couples. Since leaving the villa, they've already moved in together and have publicly talked about getting married. But are Adam and Zara engaged? Or is this all talk (for now at least)?
At the moment, the couple are not technically engaged, however, they are very much planning to get married. When asked if they would like to become husband and wife, Zara gave Express.co.uk a resounding yes. In fact, she admitted that they've already discussed their big day. She revealed: "We was talking about this [marriage] on the way here, for a proper future...I was like, 'Is this good for you, because it's good for me 100 percent.' I think he's dead set on it."
However, while a wedding is on the cards, Zara hinted that it probably won't be anytime in the near future. She explained: "I think it's a bit soon. There's been so much going on the last few weeks like becoming his girlfriend, saying I love you, the Darylle [Sargeant] thing. There's been a lot going on."
Oh yes, the "Darylle thing". How could I forget?
Although Zara and Adam might be discussing wedding plans now, just a few weeks ago, their relationship wasn't exactly in the healthiest of places after she was dumped from the show. At the time, a lot of fans thought Adam should have quit if his feelings for her were genuine. But he didn't. Instead, he stayed on and wasted no time in re-coupling with Darylle during they boys' time in Casa Amor.
But he was then dumped from the villa shortly afterwards and swiftly pied Darylle, telling everyone who would listen that he intended to get back with Zara as soon as possible. Much to everyone's surprise, he was true to his word.
Of course, Zara did pull Adam up on his shenanigans with Darylle after he left the villa. Revealing what went down, she told the Express: "I was like, 'You cheated on me' and he said well no because we wasn't together, so I was like fair enough but we were basically together. We are still having this argument now but I trust him 100 percent."
After putting the dispute behind them, the pair quickly rekindled their romance once Adam was back in the UK. They then pretty much instantly made things Instagram official by publishing a number of loved-up snaps and commenting on each other's posts. Proving how serious they are about each other, they then had their love immortalised with matching initial tattoos. Yes, it's that serious.
And that's not all. Adam recently spoke out about how he's not finding it hard to stay true to Zara despite meeting lots of women at nightclub appearances. He told The Sun: "I've had plenty of [attention] already and it hasn't been an issue. I know it won't be an issue because I know how into Zara I am. I'm not being funny, I didn't come on Love Island to go on public appearances with girls. I could do that before. I didn't need Love Island to do that. I'm happy where I am with Zara."
Since leaving the Love Island villa, Adam has pretty much moved in with Zara. She told the MailOnline: "I'm living in Essex and he's living in between my house and his house in Newcastle but he's mostly at mine." So will these two live happily ever after all?
Well I must say, Adam certainly seems to have turned things around since his fling with Darylle. Although it seems fans have mixed feelings about his relationship with Zara, you have to admit, a Love Island wedding does sound epic.