The Real Reason Ant McPartlin & Lisa Armstrong Split Is Actually Totally Fair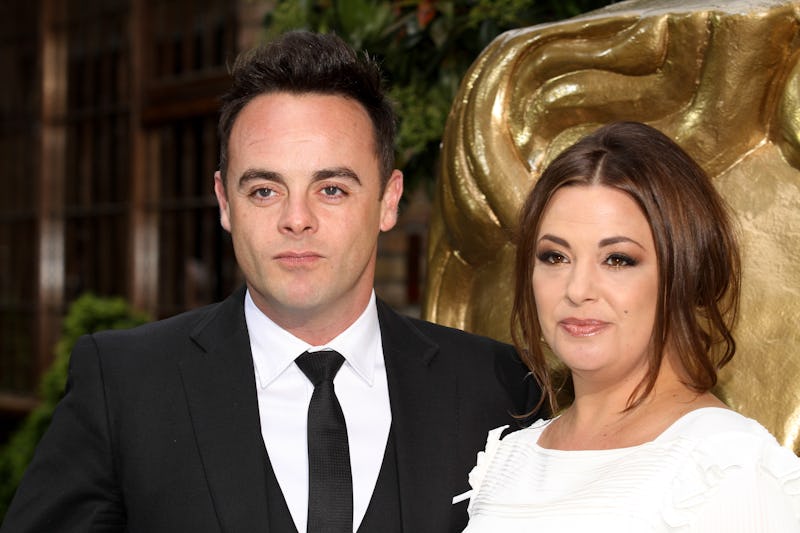 Tom Nicholson/Shutterstock
The breakdown of a relationship can be difficult, especially when it unfolds in the watchful eye of the public. This has been the case for Ant McPartlin and Lisa Armstrong over the past year, after the couple announced they were separating in early January after 12 years of marriage. But are Ant McPartlin and Lisa Armstrong divorced? Well in a word — yes.
On Tuesday, Oct. 16, a judge at the Central Family Court in London granted a divorce between Armstrong and McPartlin which was finalised in 30 seconds, the BBC reported. The publication reports that Armstrong "sought [the] divorce on the grounds of adultery." I've contacted representatives for both parties for further clarification, but have yet to receive comment.
According to The Sun, who have appear to have obtained the court documents from the hearing, the judge presiding over the couple's case "held that the respondent has committed adultery and that the petitioner finds it intolerable to live with the respondent."
You may have noticed Armstrong on a recent episode of Strictly's It Takes Two demonstrating a punk look as the show's head make-up artist. This was pre-recorded long before the divorce proceedings, according to the BBC, which reports that "no reference was made to McPartlin and Armstrong's divorce proceedings," pretty unsurprisingly.
While it's not clear what exactly McPartlin did during their relationship regarding adultery, it could have something to do with his current girlfriend, former personal assistant Anne-Marie Corbett. According to The Sun, even though he had reportedly split from Armstrong before he began dating Corbett, McPartlin "technically has to admit adultery because he is still married."
McPartlin has spoken openly about his struggles with addiction (he's currently undergoing treatment in rehab), which he admitted took a toll on his relationship with Armstrong. "I've put Lisa through hell with mood swings and depression and how it affects you," McPartlin told The Sun in August.
"I'm very sorry about the effect it has on partners. This kind of stuff puts strain on any marriage. In hindsight, I should have mentioned it earlier but you're embarrassed to talk about it."
McPartlin also opened up addressed rumours about his relationship breaking down due to struggling to start a family. "I would just say it's a very private matter," he explained. "We've struggled, like a lot of couples do. It's very personal."
He's totally right. I'm sure neither McPartlin nor Armstrong began their careers in television hoping that their lives would be under constant scrutiny, and they both deserve the right to keep any and all aspects of their private lives, well, private.
They had a long-term relationship, they got married, and they got divorced. End of story. They're no different from any other couple that has gone through similar circumstances, only that they've had to go through it pretty damn publicly.
Now that the news is out, hopefully the couple can move forward with their respective endeavours, and put this situation well and truly behind them. As long as they're both happy, that's all that matters.