Bethenny & Carole's Friendship Is Hanging By A Thread On 'RHONY'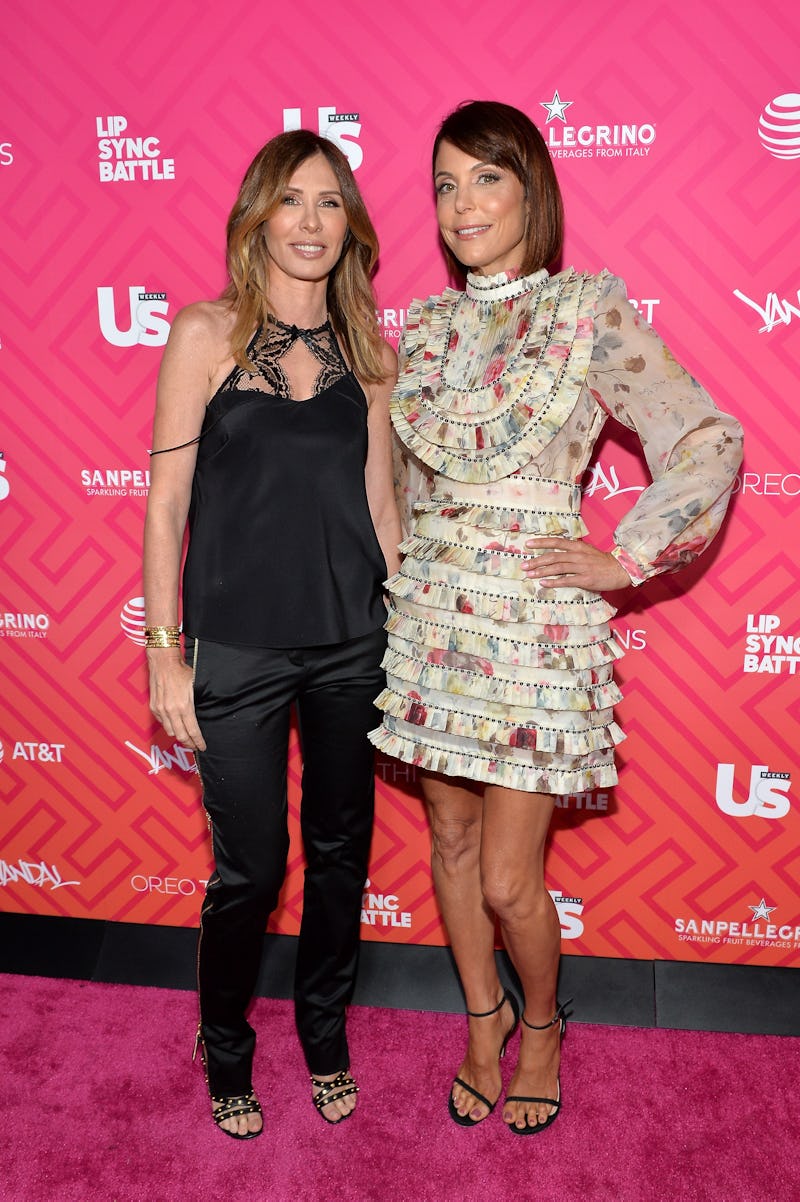 D Dipasupil/Getty Images Entertainment/Getty Images
Celebrity breakups always sting, even if it's two people who weren't romantically involved. Splitting up with a best friend can sometimes feel just as painful, both for the people going through it and the fans. In the previews for Season 10 of Real Housewives of New York, something looked amiss. Two of the previously stuck-like-glue ladies seemed to be rapidly unsticking. Are Carole and Bethenny friends after Real Housewives Of New York?
Bethenny and Carole were two peas in a pod from the time that Bethenny rejoined the cast of Real Housewives Of New York back in Season 7. Carole was the cool downtown lady, a nice palate cleanser to the uptown money of Ramona Singer and Luann de Lesseps, and Bethenny took to her like moth to a flame. These two just clicked. Remember when they raced out of Jules Wainstein's Hamptons home, or when they always had each other's backs during one of the many hellish trips to Dorinda's house in the Berkshires? Sigh. We just didn't realize what we had, you guys. You don't know what you have until it's gone.
Rumors started to fly about the station of their union when the preview for Real Housewives Of New York Season 10 came out — Bethenny and Carole seem to be having a discussion that is more intense than two good friends having a spat.
And while we never know how this stuff is all edited, the Season 10 premiere of Real Housewives Of New York showed obvious fractures between the two friends. Bethenny was being honored for her charity, B Strong, and its involvement in giving after the 2017 hurricane season, and Bethenny invited Tinsley Mortimer and Ramona instead of BFF Carole. Isn't that a little strange? Ramona thought so, but Bethenny said her invites were based on who donated money to her causes, and Ramona and Tinsley wrote fat checks and that was that.
At the same time, Carole is hanging with Tinsley Mortimer in her hotel apartment, talking about Tinsley's BF-ish Scott. This is an easy friendship for them, since Carole was the one that set Tinsley up with Scott. And as for Carole's activities when she's not with Bethenny, she's been training for the New York City Marathon, and, as anyone who's ever run anything can attest to, that takes up a lot of your time. So maybe these two are just too busy to hang out and then drifted apart? It can happen. And as far as looking for clues on their respective social media channels, Bethenny's Instagram is solely about self-promotion and her businesses, and Carole is taking a lot of selfies.
According to Us Weekly, the two allegedly fell apart while doing other things — and then, when filming started, the vibe allegedly became "acrimonious" between the two women. Why does everything always have to be acrimonious between two women whose relationship has seen better days? All relationships have an ebb and a flow to them, and they fall in and out and certain times. Maybe Bethenny and Carole are just in a lull — it certainly doesn't mean that they have to hate each other.
Carole is running and hanging out with Tinsley, and Bethenny has been busy with her charity, her daughter, and her new Bravo real estate show with Fredrik Eklund. I choose to remain hopeful that they'll find their way back to each other — Carole did choose a picture of her and Bethenny to promote the new season of the show — but more will certainly be revealed as Season 10 of Real Housewives Of New York progresses.