'RHONY' Star Tinsley Mortimer Has Reportedly Split From Scott Kluth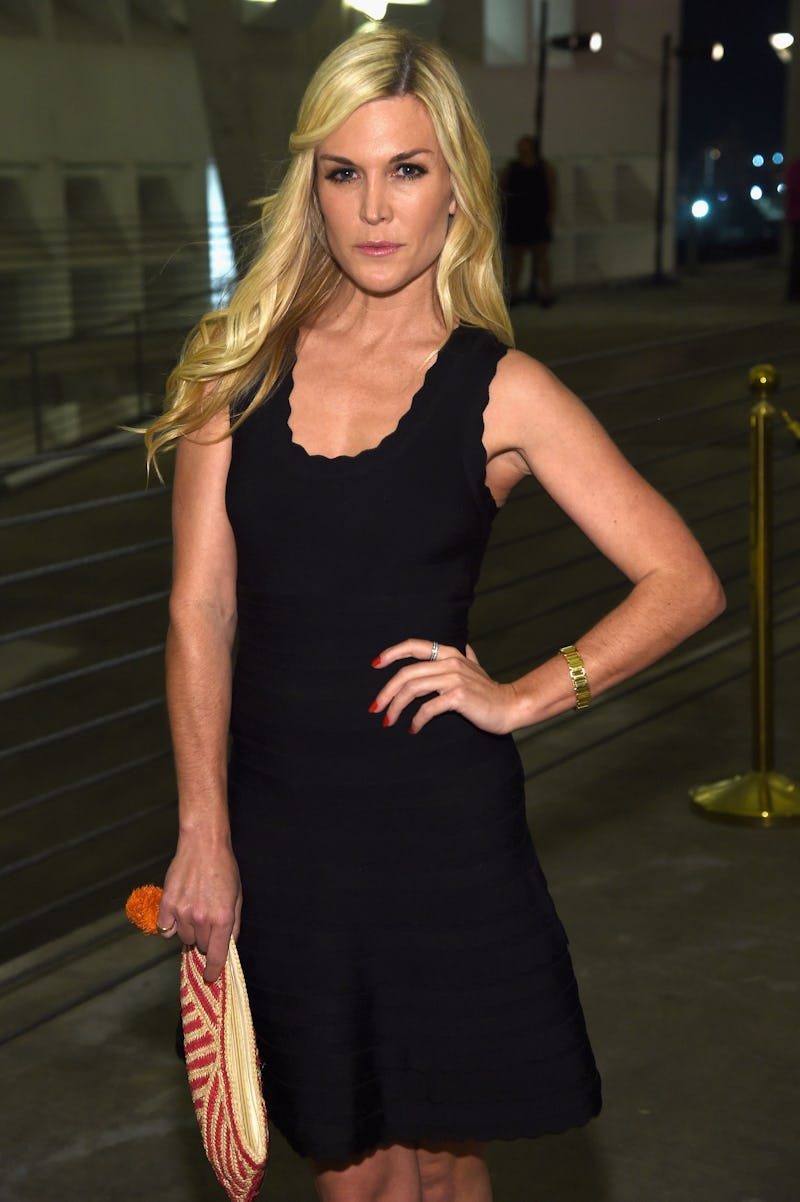 Dimitrios Kambouris/Getty Images Entertainment/Getty Images
It looks like there's some more breakup news in the NY Real Housewives universe. Real Housewives of New York City newbie Tinsley Mortimer has split up from with CouponCabin CEO Scott Kluth, Page Six reported on Monday, Oct. 23. According to Page Six TV's source, Mortimer and Kluth's relationship was "too much too soon." The source added,
"Long-distance relationships are never easy. They remain friendly and Tinsley hasn't closed the door to a possible reconciliation in the future. She wishes him the best, but only time will tell if distance shall make the heart grow fonder."
Mortimer and Kluth first met in February when RHONY's Carole Radziwill set them up on a blind date for the reality show. As Tinz revealed during the cast's trip to Mexico, she and Kluth hung out for several days in a row shortly after their blind date. And with that, their relationship was off to the races: He sent a gargantuan floral arrangement to the palatial abode where the Housewives were staying while in Mexico, she and Radziwill starred in some TV spots for his company, he hired her as an account manager, they vacationed together, they vacationed with Radzi and Adam Kenworthy, and she said she planned on eventually moving in with him.
When Tinz appeared on Watch What Happens Live with Andy Cohen this summer, she seemed completely enamored with her then-boyfriend. During a a game about her game, Andy Cohen asked about the ode to Tito's that was their first date, and she replied,
"Yes, it worked out! Scott is amazing. He's an incredible guy and I am just lucky to have met him, and I feel grateful to Carole. And I have a great guy. It's awesome."
Alas, it sounds like they won't be, to borrow Radzi's favorite turn of phrase, shacking up after all. Less than nine months after it began, their courtship has drawn to a close. At the very least, it seems as though they ended things on solid terms, which is never something to sneeze at. Here's a hot take for you: Amicable splits are better than really messy breakups.
Mortimer was welcomed to the Bravo family when she joined RHONYs main lineup for Season 9. Long before she became a Bravolebrity, she was an NYC it girl in the aughts, a fixture of parties, fashion shows, and other oft-photographed events. She also wrote a novel, she inspired a Dior lipstick shade, and she was on another reality show titled High Society.
The socialite/reality star has been pretty open with her RHONY co-stars (and the RHONY viewers) about her relationship history, and here's the Reader's Digest version: She married her high school sweetheart, she got divorced, she started dating someone new in Florida, and that relationship took several dark turns. After that situation was officially over, she moved in to Sonja Morgan's Manhattan townhouse and became a New York Housewife. She wanted to start fresh and move forward. And when she instantly meshed with Kluth and seemed genuinely happy, it was hard not to root for them. After everything she's gone through, it was nice to see Tinz in such great spirits.
It is worth noting that the tabloid's source did say the door to getting back together hasn't been hermetically sealed shut. So, something could happen for Mortimer and Kluth in the future and they'll feel totally OK about it. Or maybe they'll move on never date each other again and feel totally OK about it. Uh-oh, here comes another hot take straight out of the oven: Whatever's best for both of them is best for both of them.