Courtney Act & Andrew Brady Are Still Total BFFs Judging By These Cute AF Quotes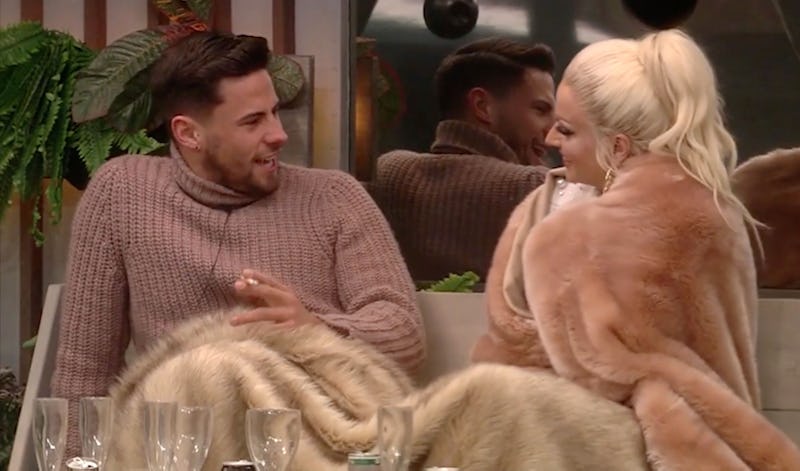 Shutterstock
A whole new cohort of celebrities are set to enter the Celebrity Big Brother house on August 16, making this a time for reflection: reflection on the previous series, and the bonds forged within. For many Celebrity Big Brother fans, the friendship between RuPaul's Drag Race star Courtney Act (and eventual CBB winner) and former Apprentice contestant Andrew Brady was the highlight of the series. But as a new lineup of celebrities approaches the house, and all trace of the last group is erased, some keen fans are led to wonder: are Courtney Act and Andrew Brady still friends?
Many viewers became deeply invested in Act and Brady's friendship, as they became inseparable in the Celebrity Big Brother house. And in an interview soon after Act emerged victorious as the series winner, she told the Metro that the pair were still firm friends outside the bungalow, saying, "We caught up on Sunday night, and it was exactly the same. Neither of us blinked, we just went straight back into it. We were jabbering away, we went out for dinner, we went to a bar afterwards, he ordered shots of tequila. On a Sunday, when I had to be up for The Wright Stuff."
Their friendship conveyed a significant message too, one that challenged stereotypical assumptions about relationships between gay and straight people. Act told Metro, "I think it's really important to acknowledge that gay men and straight men can be friends."
In April, the friendship was seemingly still going strong, with Act meeting up with Brady and fiancée Caroline Flack in London, according to The Sun. The paper reported that Act would even be best man at their wedding: in June, she told Zoe Ball on ITV, "I met Caroline; she's absolutely adorable. And I approve of them." She added: "I'm looking forward to going to the wedding. I'm just wondering if the best man is allowed to wear a dress?"
But what about now, over six months since Courtney Act and Andrew Brady left the Celebrity Big Brother house? Are the two still friends? Can a friendship formed on reality TV be sustained long-term once the cameras are off? I've contacted representatives for both Act and Brady, but haven't yet heard back.
But worry not, Act and Brady fans. If social media's anything to go by (and when does social media ever lie?) the pair are still firm friends — so much so, they're planning to reunite in a convenient Wetherspoons. Act took to Twitter to jokingly lament her rapid assimilation to the British way of life — meaning, of course, that she spends most of her time complaining about "the weather and transportation systems". But one Twitter user asked her the real question: "have u been to spoons yet tho". Act's response? A true affirmation of friendship:
Honestly, what could be a more definitive statement that Courtney Act and Andrew Brady are still friends? The mere act of thinking of Brady while enjoying one of Britain's most cherished institutions should be proof enough, but Brady's response took it a step further:
Who but a good friend would you offer to buy a Spoons burger and pint for? The jury's returned with a verdict: Courtney Act and Andrew Brady are still very much friends. Phew!