Dan Osborne & Jacqueline Jossa May Be Back Together, But It's None Of Your Business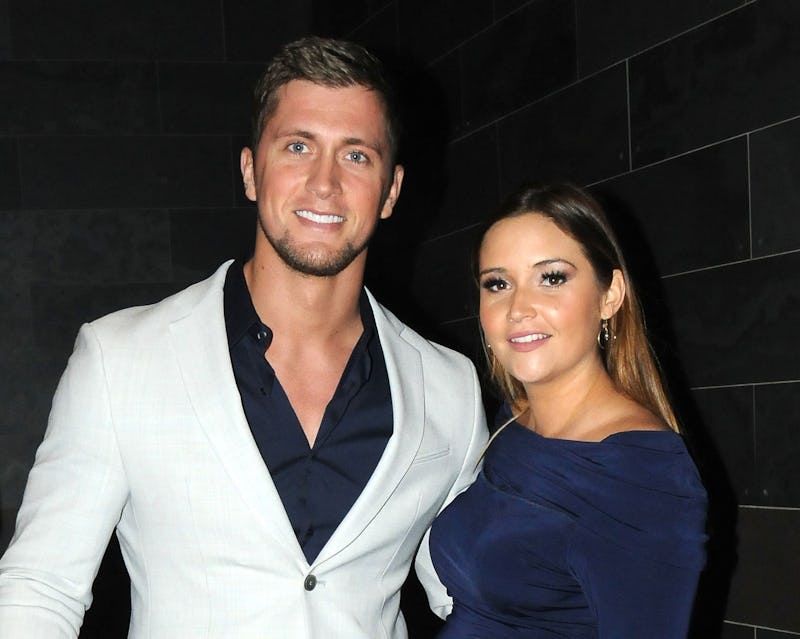 Shutterstock
Last year, Dan Osborne and Jacqueline Jossa were loved-up newlyweds after exchanging vows on June 24, 2017. Now, fans are wondering if Dan Osborne and Jacquelina Jossa are even still together. Although they very recently welcomed their second child, daughter Mia, earlier this summer, the couple have been faced with cheating rumours and have had to deal with more than their fair share of relationship problems. But have they managed to work through them?
The reality star and former Eastenders actress began dating in 2013, got married in 2017, and now have two daughters, three-year-old Ella and two-month-old Mia. But things appeared to be rocky between the couple earlier this year, after a woman told the The Sun she had slept with Dan behind Jacqueline's back. I have reached out to Dan's rep for comment regarding the claims but am yet to hear back. Regardless as to whether there is any substance to the allegations, the couple decided to split shortly afterwards, reports the Mirror.
Matters were the complicated further when it was alleged that Dan was romantically involved with Love Island star Gabby Allen — who he is currently living in the Celebrity Big Brother house with. In May, The Sun reported that the pair were photographed together on a yacht in Marbella, fuelling the rumour mill. However, according to OK!, Dan replied to an accusatory "cosy" Instagram comment, writing: "I am speaking and laughing with a friend. But of course, a man and a woman can't be friends in this day and age."
Gabby — who dealt with her own break-up from Marcel Somerville earlier this year — even had to contact Jacqueline to put any rumours to bed. "I never thought I'd have to explain anything before because I haven't done anything wrong so why would you have to explain anything?" she told The Sun. "But then we have spoken and it was fine and you know what it's a shame because we all got on so well. It would have been nice to stay friends afterwards."
Jacqueline was photographed leaving the country to go on holiday with her two children on the launch day of Celebrity Big Brother, leading some to speculate that things are still not good between the actress and her CBB husband. Dan, however, has opened up about his relationship, telling The Mirror that the pair have "had a bad patch" but have "been getting on a lot better recently."
"We've just had a baby. Things are fine and we're getting on well," he continued. "I don't think I'm in a position to be thinking about love interests in [the CBB house]." Dan confirmed that Jacqueline and his children are going away for a couple of weeks and said that his wife had told him "to be yourself and enjoy the experience."
Before he officially stepped onto the glamorous Celebrity Big Brother set, Dan spoke about the media furore surrounding his relationship. "As soon as it was out there that me and my wife had separated and had any problems, people jumped on it," he said on the Channel 5 show. "People are going to write what they want. That's up to them."
Is that an allusion to us, the public, having the story completely wrong? Who knows? Either way, Dan and Jacqueline's relationship is really none of our business.
Celebrity Big Brother is on Channel 5, daily at 9 p.m.