Ed Sheeran & Saoirse Ronan Have A Blast In His New Vid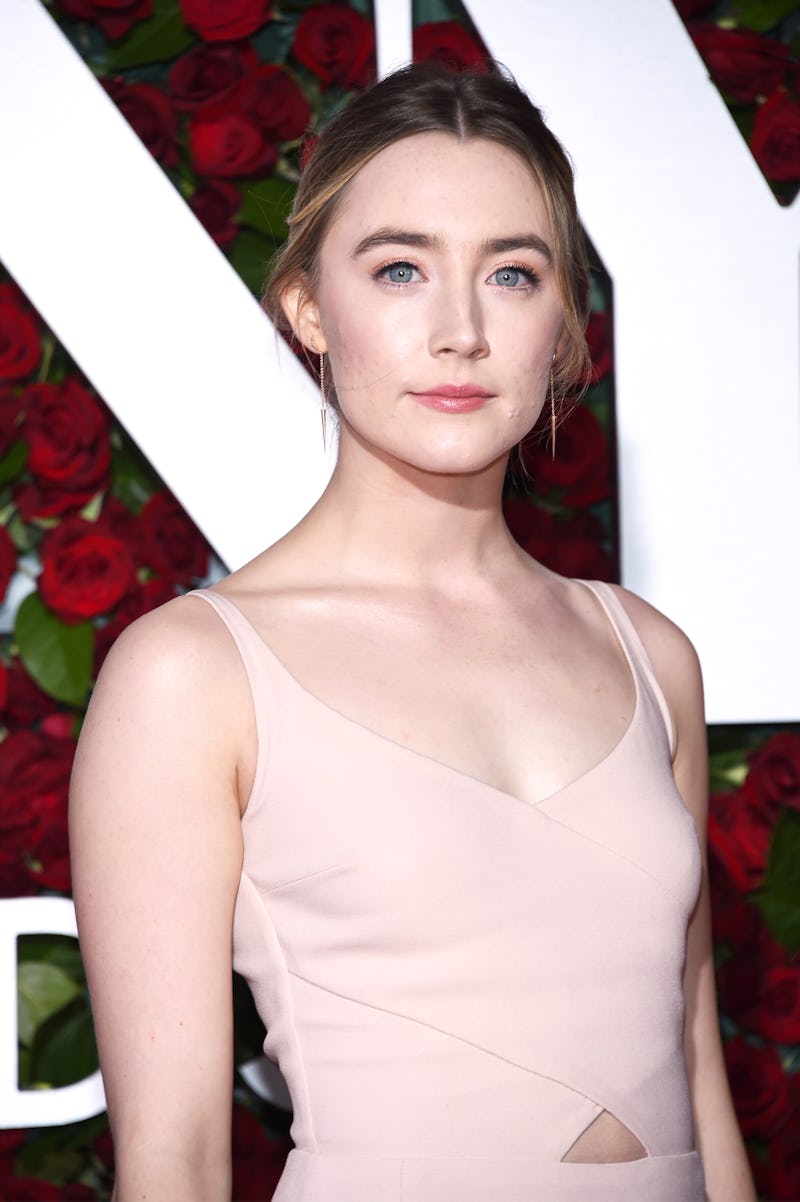 Dimitrios Kambouris/Getty Images Entertainment/Getty Images
I am a huge sucker for a music video that follows a fun night out with friends and/or lovers. There is something nostalgic and beautiful about recounting those moments, when life seems easy and carefree, even if just for that night. For the video of his single "Galway Girl," Ed Sheeran tapped Saoirse Ronan to play a love interest who shows him a fun night out on the town, which includes barhopping, dancing in the streets, and plenty of pints of beer, naturally. But are Sheeran and Ronan friends in real life? If they weren't before, it looks like this video definitely marked the beginning of a friendship.
Sheeran posted a link to the "Galway Girl" music video on Twitter and wrote, "Here's the Galway Girl video, shot by me, thanks to everyone who featured in it!" As he notes, the video is shot from Sheeran's perspective, so you don't really see much of him as Ronan takes him on a wild ride. (Just a side note, Ronan looks so beautiful and charming in this video that I would definitely go to any seedy bar she was inviting me to.) While it doesn't seem that Sheeran and Ronan were that close before the video — if they even knew each other — it's clear that they bonded a lot through filming.
There is a scene in the video where Sheeran is shown getting a tattoo that it seems was supposed to be of the song's title. Ronan writes what the tattoo artist is supposed to ink in, but if you look closely, the finished product actually says "Galway Grill," which Sheeran has credited to Ronan.
He said in a concert in Glasgow in April,
"When we were filming it, I meant to get a tattoo of her handwriting saying Galway Girl. It actually says 'Galway Grill' .... She really took the piss out of me ... I'm actually quite proud of her. It's the kind of thing that I would do."
To me, it sounds like they had a blast together while filming and were cool enough to joke and dance around together all night. If that's not an indicator of a budding friendship, I don't know what is.