Fans Are SURE Khloe & Tristan Thompson Will Break Up But Here's Why That's Not Exactly Fair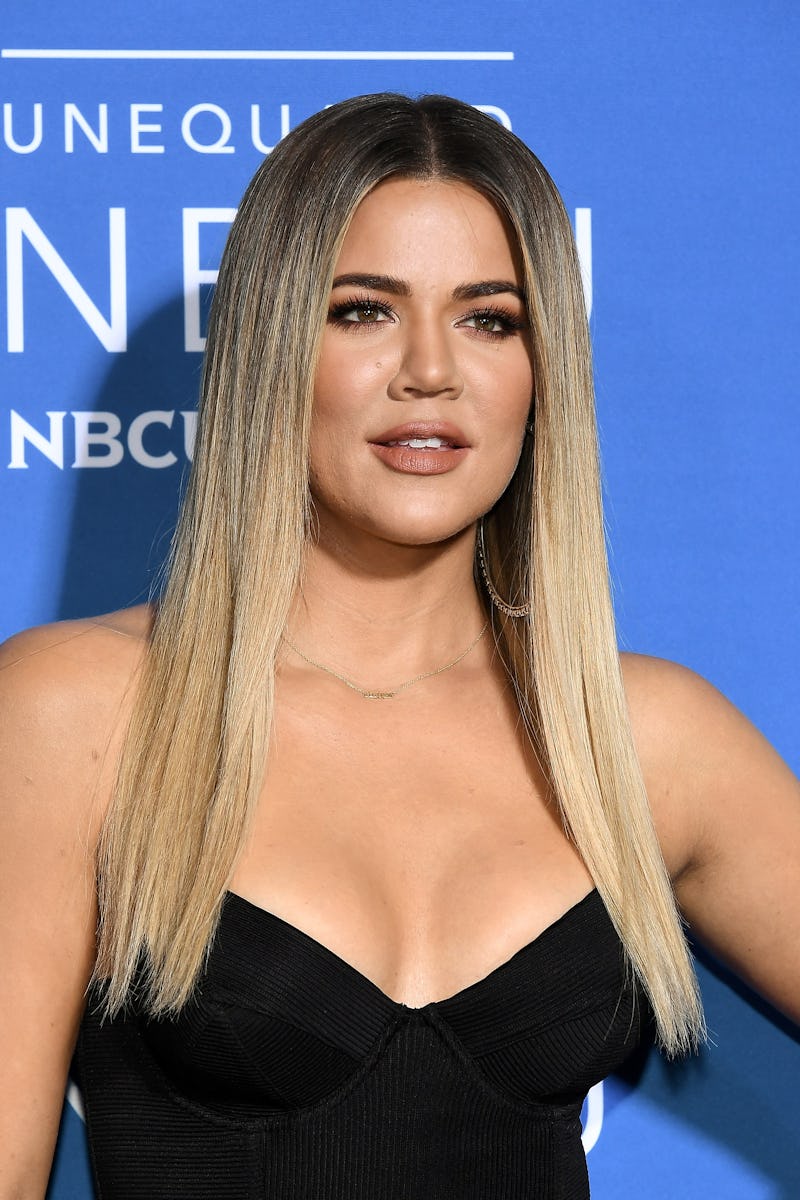 Dia Dipasupil/Getty Images Entertainment/Getty Images
It's been less than 24 hours since reports of Tristan Thompson's alleged cheating began to circulate. The rumors sparked controversy almost immediately, mostly because Khloé Kardashian has been dating the NBA player for the better part of two years and is currently nine months pregnant with their child. But, for anyone wondering if Khloe Kardashian and Tristan Thompson are breaking up, it's really not cool to assume that the cheating allegations — if true at all — will yield any kind of specific outcome, as far as the future of the pair's relationship is concerned. Whatever that outcome may be, it's their prerogative and theirs alone. (Bustle reached out to Kardashian's reps and Thompson's agent for comment on the rumors and videos, but did not receive an immediate response.)
For the record, the rumors of Thompson's reported infidelity — at this point, at least — remain just that: rumors. Neither Kardashian nor Thompson have responded to the reports, and both have refrained from commenting on the situation at all. That is, if there's even a "situation" to begin with. Again, so far, nothing has been confirmed. With that being said, in lieu of any official confirmation by Kardashian and Thompson (or anyone else, save one unidentified source who commented on the rumors in broad strokes to People), the cheating allegations seem to have taken on a life of their own.
For those who need a quick recap, here's how the rumors cropped up in the first place: On Tuesday, April 10, reports by several media outlets claimed to have acquired evidence of Thompson's alleged behavior. Arguably the most controversial of which was a late-afternoon report by TMZ, which shared video surveillance footage of what its accompanying report claimed to be Thompson "engaging" with two different women at a hookah bar outside of Washington, D.C. The news outlet claims to have acquired the footage from the establishment itself, and alleges it was initially recorded on October 17, 2017. In spite of TMZ's report, the 59-second video is pretty grainy, so the identities of those involved (including Thompson) proved difficult to decipher and remain unclear.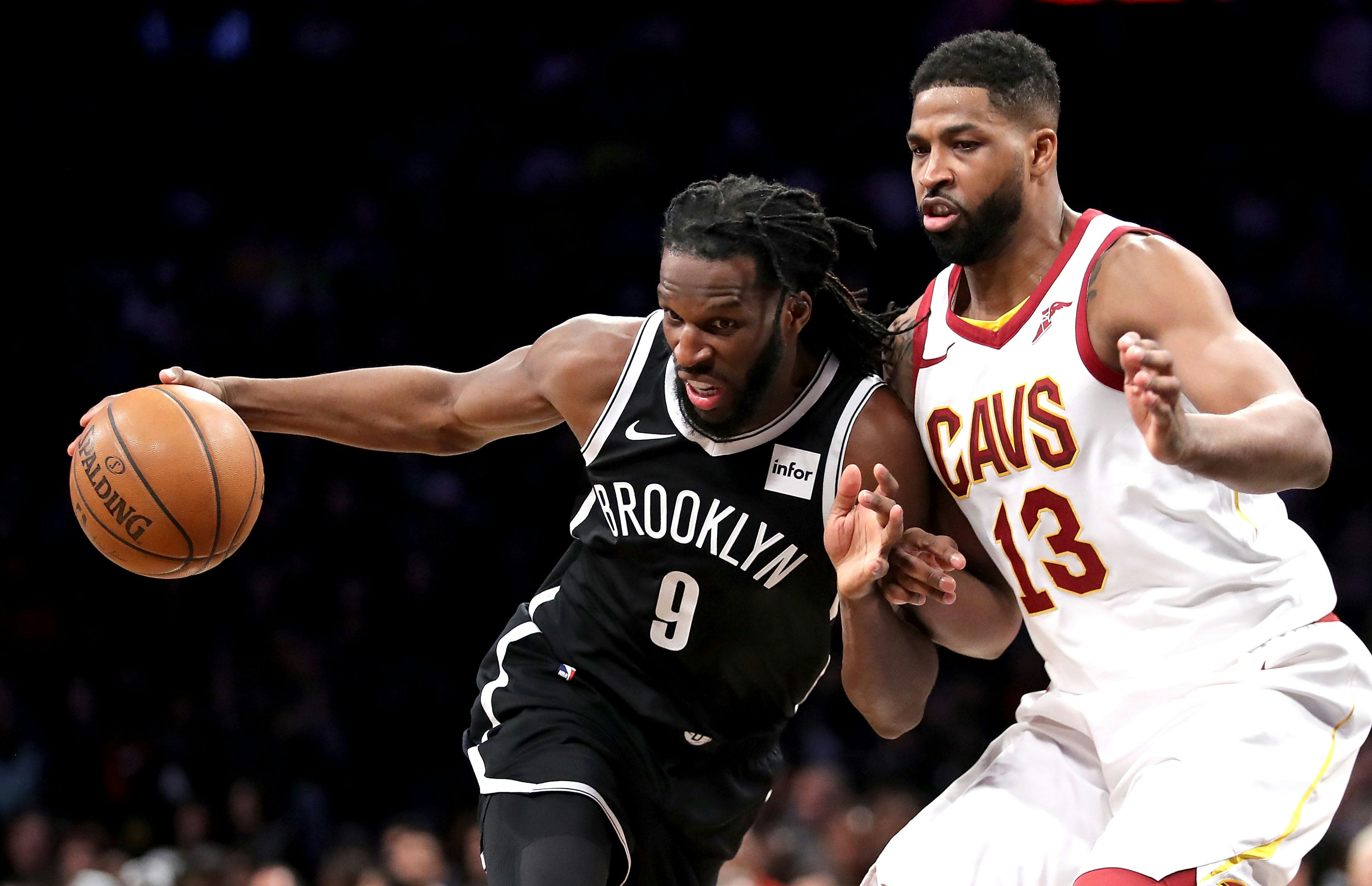 TMZ's April 10 allegations trailed reports of a similarly fuzzy video (initially published by the Daily Mail early Tuesday), which a handful of media outlets claimed to be Thompson sharing a kiss with another woman at a New York City club last Saturday night, April 7. Much like TMZ's report, the Daily Mail's video is difficult to interpret. In it, the man who reports are claiming is Thompson wears a hood and doesn't face the camera. Plus, the video seems to have been recorded via smartphone and only spots the man reported to be Thompson from a distance (not to mention the crowd of club-goers between them).
In the aftermath of Tuesday's rumored allegations, Kardashian's fans have taken to social media to voice their opinions about the state of hers and Thompson's relationship. As far as offering support goes, it makes sense that some of Kardashian's followers would want to empower her to break up with someone who may not be treating her right. But still, without any confirmation as to the legitimacy of the rumored infidelity claims, pro-breakup tweets like this one seem like they might be jumping the gun a little bit.
Throughout the bulk of Kardashian's pregnancy, the reality star has been quite active on social media — Instagram, especially — sharing snippets of her journey (as well as those special bits of it she's shared with Thompson) toward first-time motherhood with her fans. Most recently, Kardashian posted a photo of herself and Thompson to Instagram on Monday, April 9, in which the star expressed happy anticipation (on behalf of both herself and Thompson) ahead of their daughter's imminent arrival. Captioning the photo, Kardashian wrote,
We are ready whenever you are little mama [butterfly emoji]
Whether the rumored cheating will end up holding any real weight remains unclear, at this point. But regardless of the legitimacy of recent claims, assuming that a situation like this should automatically lead to a breakup seems pretty insensitive. After all, Kardashian is due to give birth to her first child very, very soon. It seems safe to say she is probably a little preoccupied right now.