The Koko Kollection Singles Are Up For Grabs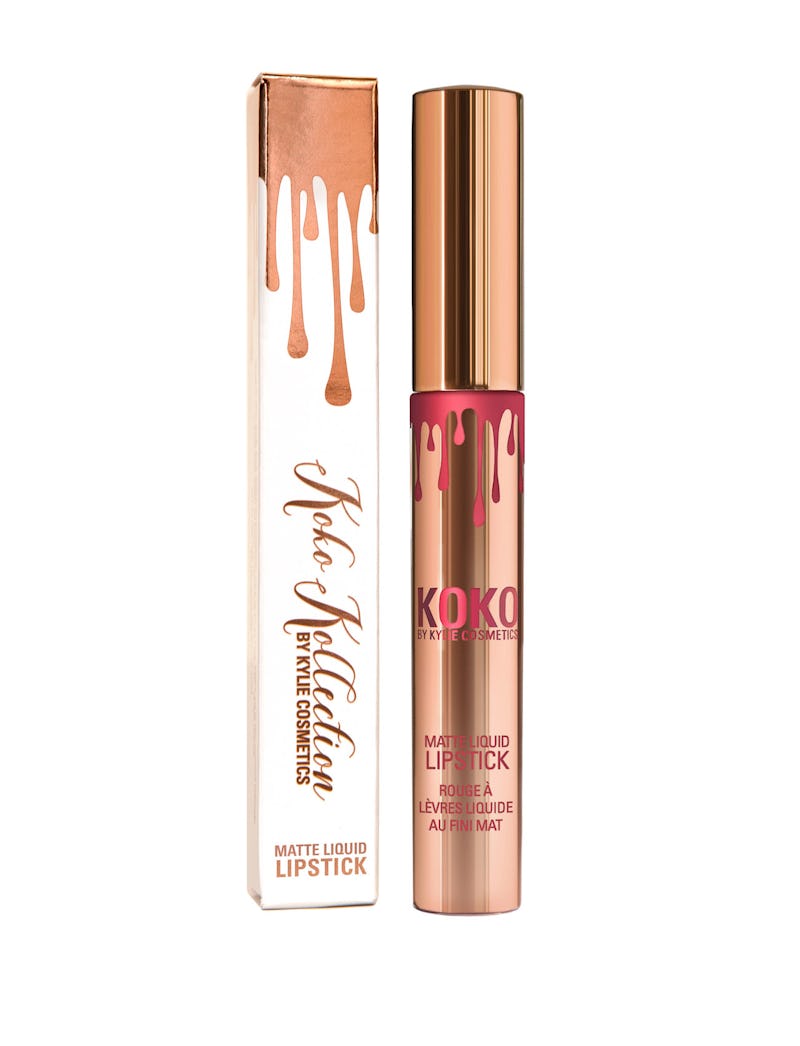 Courtesy Kylie Cosmetics
Kylie Jenner's not one to let her fans down, so it makes sense that the Koko Kollection had to become part of the permanent lippie line-up for her cosmetics company. Because seriously — these shades were too good to let them retire as limited edition items. Are the Kylie Cosmetics Koko Kollection singles sold out? There's still time to rack up on your favorite Khloe Kardashian-designed colors.
For the first time ever, you're now able to shop the Koko Kollection individually instead of as a bundle. Okurrr, Khlo$, Damn Gina and Gorg were each up for grabs at the time of publication, but now that Kylie Cosmetics has confirmed that these shades are permanent, you can expect constant restocks, should the colors sell out.
When these lippies were sold as a bundle, it cost $40 to shop them all. Now, you can get the three lipsticks for $17 apiece and the gloss for $15. So, if you wanted to get just one or two of these lip products, you'll save money with this one-by-one buying method. Whether you go for the hot pink Okurrr or opt for the nude Khlo$, there's no going wrong with any of these. Choose the one that suits you, and get it in your cart, stat!
These lippies are back by popular demand!
They're online now for your shopping pleasure, but like I said, even if the shade you wanted sells out, you're guaranteed to see it again soon. Isn't that the best news?
There's so much to love about this range. Bold color, sparkle, you name it.
1. Damn Gina
Damn Gina Gloss, $15, Kylie Cosmetics
But, on the off chance you're only looking for one element the line has to offer, you can purchase these products individually. This gloss is great to wear on its own or on top of lippies you already own. You'll be making a solid choice if you add this item to your cart.
2. Okurrr
Okurrr Matte Liquid Lipstick, $17, Kylie Cosmetics
Add some color to your spring routine with this pop of pink.
3. Khlo$
Khlo$ Matte Liquid Lipstick, $17, Kylie Cosmetics
Looking for a shade you can wear all the time? Meet your new go-to.
4. Gorg
Gorg Matte Liquid Lipstick, $17, Kylie Cosmetics
Now is the chance to get your hands on this beautiful wine colored lippie for one gorgeous lip look!
Whether it's because you love the packaging, or you're thrilled to get one of these colors without having to buy the whole set, now that these lippies are sold as singles, you've basically got to head to the Kylie Cosmetics website to make a purchase!