Add The Koko Kollection To Your Cart Very Soon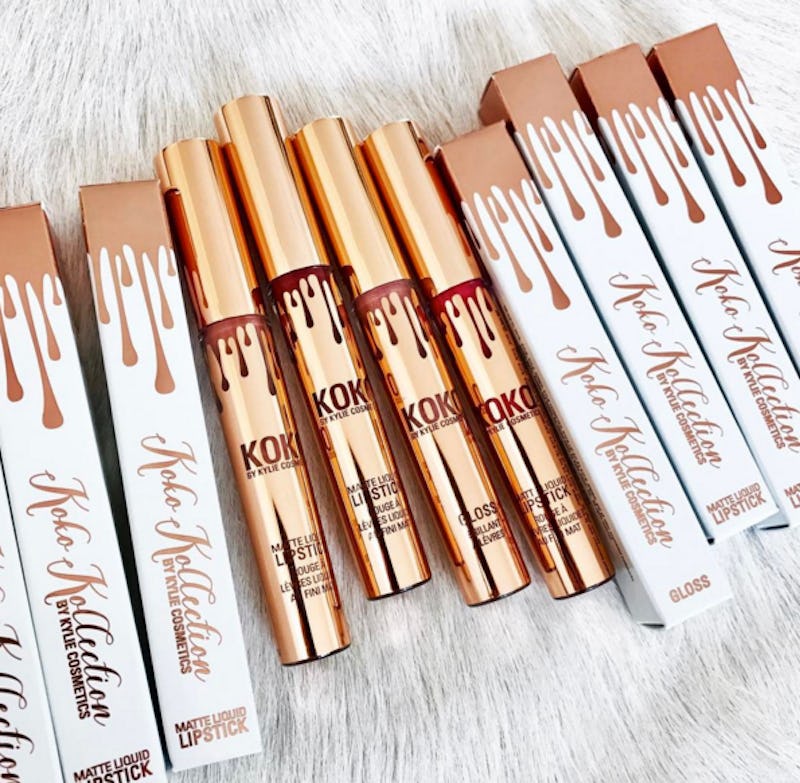 khloekardashian/Instagram
Kylie Cosmetics never fails to deliver products you're sure to love, so it's hard to know that some items will only be around for a limited time. Certain products are just too good to say goodbye to, so when you have another chance to shop them from the brand, you better take advantage of it! When will Kylie Cosmetics' Koko Kollection be sold as singles? Get ready to shop your favorite lippies one by one.
According to Khloé Kardashian's Instagram, you can expect to see the Koko Kollection colors Okurrr, Khlo$, Gorg and Damn Gina available individually on Mar. 9. They'll hit the Kylie Cosmetics site at exactly 6 p.m. ET/3 p.m. PT on that date, so make sure you're online! These hues are immensely popular, so they're likely to sell out quickly, as most Kylie Cosmetics goods are known to do.
These lip products were originally released as a limited edition $40 set, and this is the first time they'll be available to shop as singles. There's no word on whether these shades will become a part of the Kylie Cosmetics permanent collection, but here's to hoping they'll be around for good in the near future. Take advantage of the chance to shop these lippies because you never know when the opportunity will present itself again.
Get ready to shop these hues once again.
Only want to get two of the four? Well, now you can! That's bound to be better for your wallet!
This range offers a little bit of everything. Light pinkish nudes to deep plums. This collection really has it all.
It's no wonder they've had to be restocked time and time again.
People really are obsessed with these shades.
And now that they're coming as singles, people couldn't be more here for it. #Fact
These lip items will be available to shop again very soon, so be sure to fill your cart when they drop on the Kylie Cosmetics website.