Kylie Jenner's Rocking Bangs At The Moment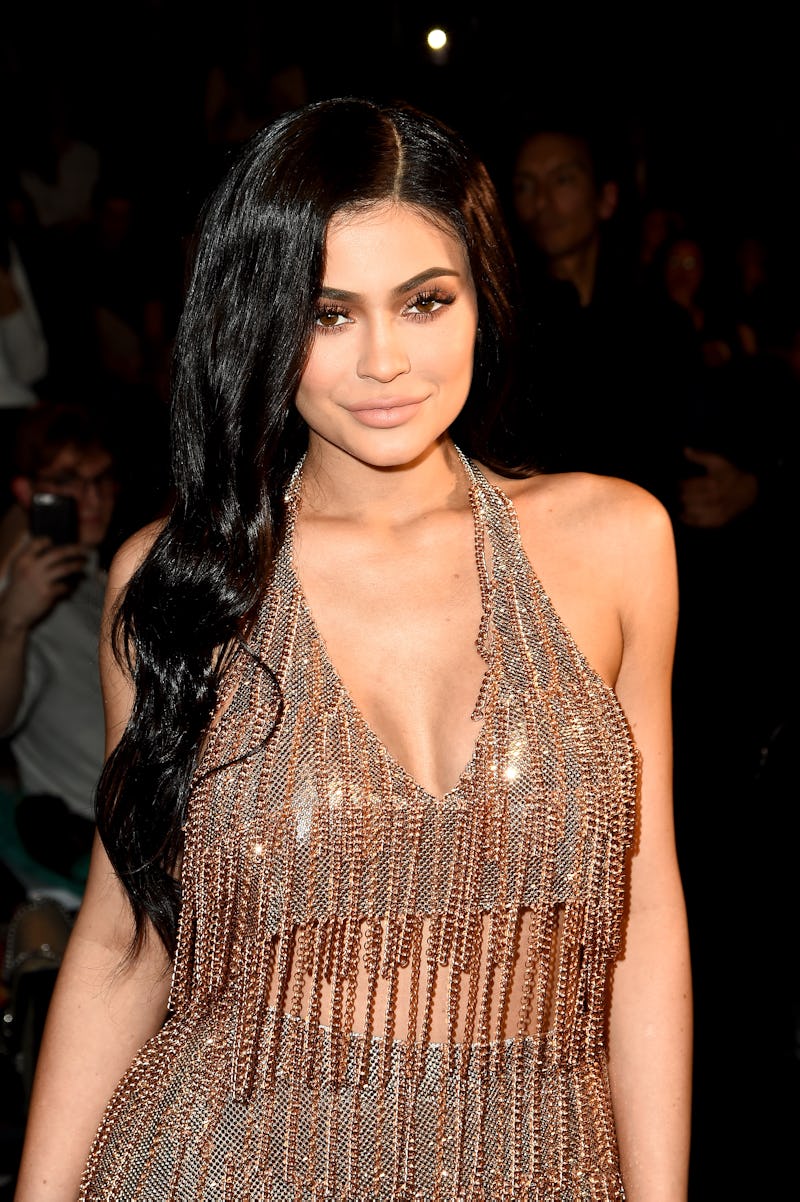 Nicholas Hunt/Getty Images Entertainment/Getty Images
Name a hairstyle, and this girl has tried it. Long, short, green and everything in between. But, one style you don't get to see her wear often is one that features a full set of fringe. Are Kylie Jenner's bangs real? She posted a photo of long, dark strands and thick bangs, and it's absolutely amazing. But, is this actually a permanent change? She's definitely fooled everyone before.
Nine times out of 10 Jenner's hairdos are temporary. Whether she's managed to pull off a faux bob or is rocking a wig, she rarely keeps her locks any certain way for very long. This chop certainly wouldn't be a difficult adjustment to make to her mane, but if I had to bet — I'd say this is just another one of Jenner's temporary looks.
She recently wore a banged out 'do to the Alexander Wang show during NYFW, and we've seen her try straight across bangs for a very retro vibe. I must say, the fringing in her most recent photo is a little messier and thicker than she's done before. Could this be a first even for Jenner? That is truly surprising! Only time will tell if these bags are the real deal, but in the meantime, let's just take a moment to enjoy Jenner's test-run of these tresses because you never know how short-lived her looks may be.
Long hair, long bangs. I'm feeling it.
This is giving people life.
When Jenner sports a new 'do, it's an all caps kind of situation.
She's defining the new "it" hairstyle as we speak.
This isn't the first time she's given bangs a go.
She's even given a 1960s style a try on the red carpet.
Short and choppy works for her, too.
I dare say the latest bang trial is one she hasn't done before, and I'm loving how she can continue to switch things up. You never know what Jenner will decide to do next (or if this latest 'do is even permanent), but one thing's for sure — each hairstyle is better than the last.