The Good & Bad Sides Of Magic Mushrooms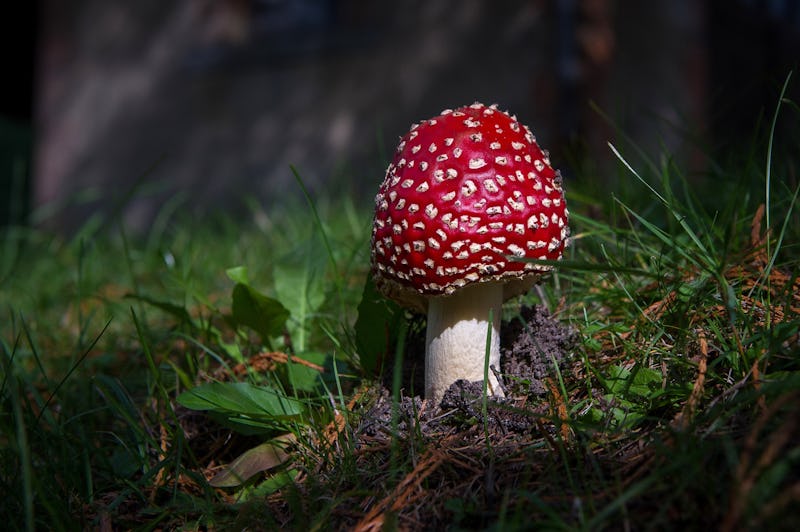 GUILLAUME SOUVANT/AFP/Getty Images
If you've hung around a college campus, music festivals, or just the right (or wrong) kind of friend, you've likely come across the opportunity to have some "magic mushrooms:" psychedelic fungi found in the natural world with peculiar, occasionally bizarre effects on human cognition. The active ingredient in magic mushrooms that does all the wonders in the brain is called psilocybin, and it's increasingly being discovered to have some very interesting impacts on our health and neurochemistry. To start 2017, what's better than checking out the state of the land when it comes to one of the most powerful drugs out there?
Psilocybin has attracted more and more scientific interest recently; we've seen how it works in the brain through cutting-edge brain imaging, which has shown the particular regions it tends to affect (like the posterior cingulate cortex) and how it works on brain cells. And a 2013 study showed that psilocybin stimulated brain cell growth and regeneration in the brains of mice, though we're not entirely sure if this happens in humans too.
For the moment, though, the science behind magic mushrooms and whether they're good for you indicates both good and bad implications for our health; so do your research before you dive in.