New Kat Von D Beauty Lippies Are On Their Way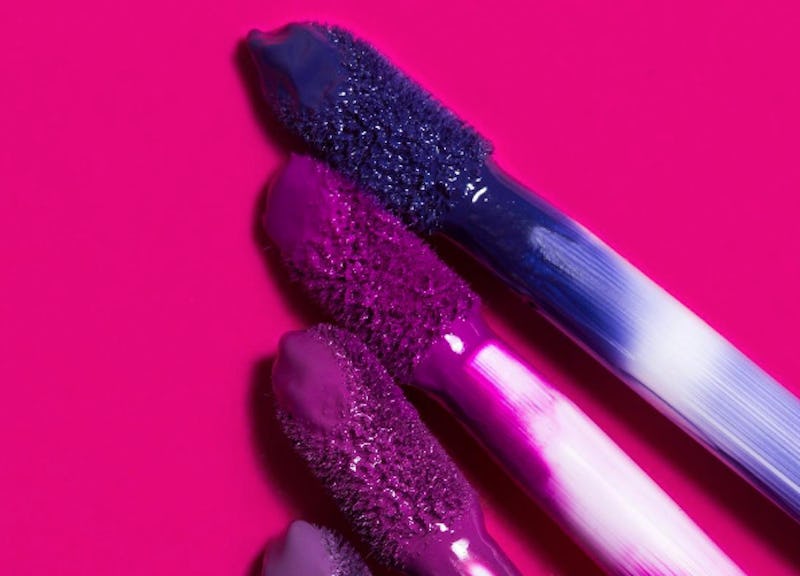 It's been a huge year for liquid lipsticks. Almost every brand out there has a different formula and shades, but Kat Von D Beauty's is one of the most popular. It only makes sense that they'd launch even more colors, right? The answer is yes, my friend! The brand already has 29 shades out and it looks like they're about to launch even more, so get those wallets ready.
I hope you're sitting down, because I'm about to deliver some pretty heavy makeup news. Ready? According to Kat Von D's Instagram post, 25 new Everlasting Liquid Lipstick shades are coming. In case you don't realize how major this is, consider it this way. The brand is almost doubling their collection all in one launch. That's pretty darn huge, if you ask me.
Kat Von D posted a photo of herself using Bite Beauty's Agave Lip Scrub on her Instagram, but it was all about her caption. "I just finished doing 25 lip swatches of new Everlasting Liquid Lipsticks that are launching soon, and my mouth feels like it's gonna fall off!" The coming soon part is even more exciting than the huge amount of shades. How's that for a pleasant surprise!
There's no word on which colors are coming out or when, but the "coming soon" is pretty darn exciting. The brand has yet to post any sneak peeks themselves, but I'm willing to bet that they will sometime soon.
It looks like 2017 is about to be a great year in makeup. They brand has already had an awesome year in launches. They've created everything from new lipstick shades to gorgeous palettes and they're not slowing down any time soon.
Each shade is $20 each, so you should get those wallets ready. You should probably start saving now. Odds are they will be available on the Sephor and Kat Von D Beauty site. I don't know about you, but I can't wait to see which colors the brand created now.
Images: KatVonDBeauty/Instagram (1)