Robby & Amanda's 'BiP' Cast Members Question Their Love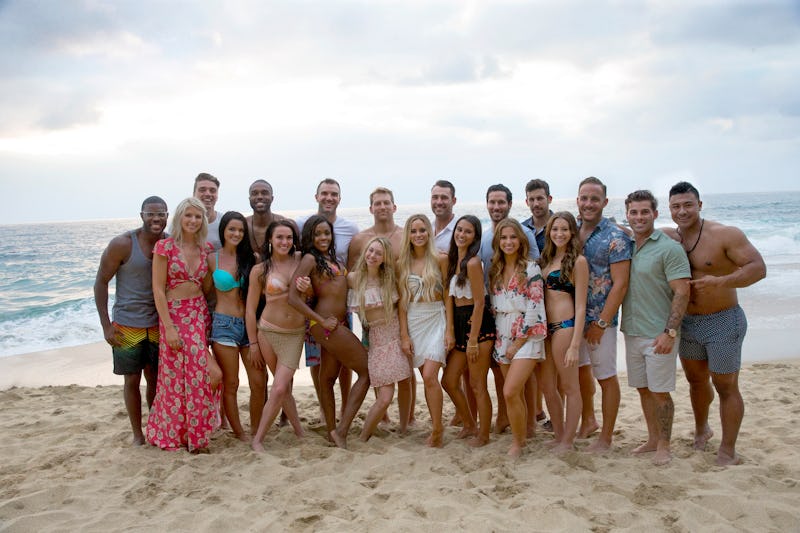 Paul Hebert/ABC
Many a couple has found love on Bachelor in Paradise, but staying together after the cameras stop rolling have proven to be tricky for some. So, will Robby and Amanda stay together after Bachelor in Paradise? They may have spoiled the show when they were spotted out holding hands post-filming. But, that doesn't necessarily mean it will be happily ever after for the duo.
Unfortunately for Amanda Stanton, she is already familiar with the ups and downs of dating after the show is over. She previously got engaged to Bachelor in Paradise contestant Josh Murray during Season 3. But, in January, Entertainment Tonight reported that Amanda and Josh had broken up. Amanda told ET, "I actually haven't talked about it yet, because it's been a little hard. I haven't really, you know, thought about what to say, but yeah, we did break up. It's sad."
Now Amanda is trying for love again and perhaps she found it with another Bachelor in Paradise contestant, Robby Hayes. In a separate report from Entertainment Tonight, the two were seen together post-Season 4 filming. According to ET, the two reportedly went to a Dodgers baseball game together where a picture was taken of Amanda and Robby holding hands.
In the promo for Bachelor in Paradise below, the season looks a bit complicated for the pair. Robby expresses his connection with Amanda, but adds that he feels something for Raven as well.
Now that filming is over, US Weekly reported that Amanda appeared on The Morning Breath podcast and talked about Robby. "He's sweet. He's really sweet," she said. However, Amanda did not confirm whether or not she and Robby were engaged after Bachelor in Paradise finished filming — so we'll have to tune in for that one.
Amanda isn't the only one talking about her and Robby, though. In an interview with People, Vinny Ventiera and Daniel Maguire, who are also on BiP Season 4, expressed their doubts about the sincerity of Robby and Amanda's relationship. Vinny claimed, "In that situation, anybody would do anything for some Instagram followers." Daniel agreed, alleging that a lot of people do "crazy things" for "fame." (Bustle reached out to ABC on behalf of Robby and Amanda, but the network declined to comment.)
Finding love in front of cameras comes with its own set of problems, and bringing that love into real life can certainly be tricky. Only time will tell if Amanda and Robby can make things last. Until then, fans should just enjoy watching their journey in Paradise.