The 'Bachelor In Paradise' Season 4 Finale Will Be Like Nothing You've Seen Before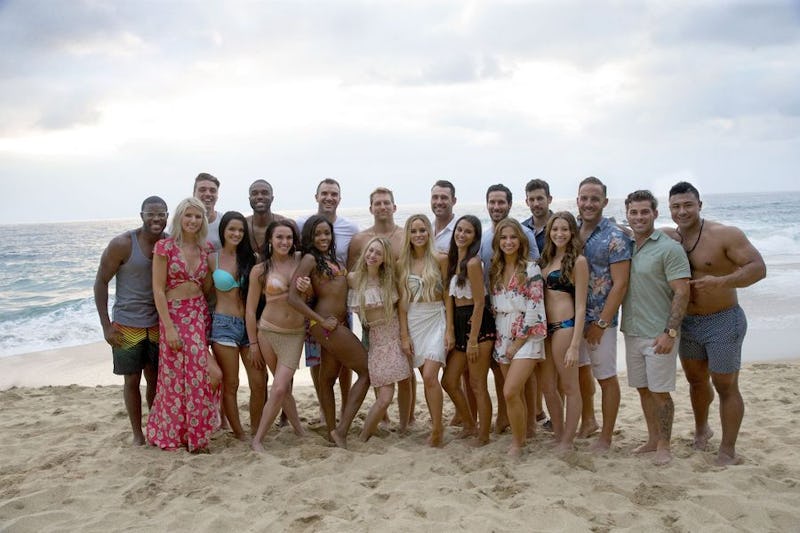 ABC/Paul Heber
The surprises for Bachelor In Paradise Season 4 won't stop coming. Executive producer and host Chris Harrison just announced that Bachelor in Paradise Season 4 will air a live finale, and, considering all of controversy surrounding the production, this change makes a lot of sense. As if fans needed more reminders that this season of the show won't be like any of the others.
According to Entertainment Weekly, Harrison explained that it will go a little something like this:
"It's going to be a lot of finding out what's been happening because things have been continuing back in the real world since the show wrapped up in Mexico. It's going to be interesting and I think a lot more fun for all of us. It's going to have a live studio audience."
Production on Season 4 was briefly halted after a producer complained about an alleged sexual encounter between two cast members, Corinne Olympios and DeMario Jackson. Warner Bros. launched an investigation into the allegations and later released a statement that they had found no evidence of any wrongdoing and that filming would resume. "We plan to implement certain changes to the show's policies and procedures to enhance and further ensure the safety and security of all participants," the statement read.
And if you're thinking for one second that the live finale will include those special tell-all interviews with Corinne Olympios and DeMario Jackson, think again. Harrison plans to keep the two very separate — airing his one-on-one sit downs with both contestants much earlier on. Because according to the mastermind, "it's something that needs to be dealt with long before the finale." And honestly, who could disagree with him on this?
Instead, Harrison sees the live finale more along the lines of the usual After the Final Rose special. Even though the show will still be in the midst of wrapping up, contestants will be welcomed back to give updates on their lives, and engagements will be announced.
All of the reported changes to the BiP production are definitely helping to build more anticipation for this season and may, in fact, set a precedent for more seasons to come. If so, that's a change that fans will more than likely be OK with getting behind.