This 'Vanderpump' Couple Finally Called It Quits & Fans Are Actually Rejoicing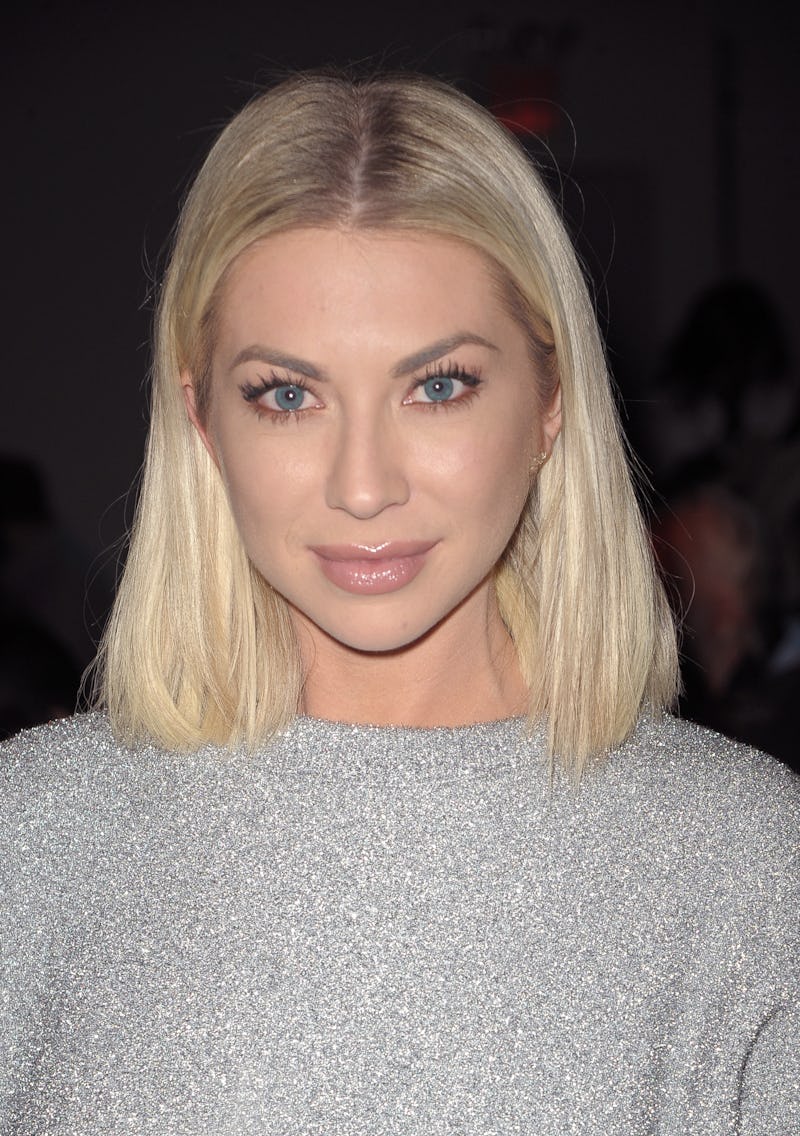 Chance Yeh/Getty Images Entertainment/Getty Images
Spoilers for the Vanderpump Rules Season 6 finale. Stassi Schroeder has been talking about her boyfriend, Patrick, for a few years now, but Season 6 of Vanderpump Rules was the first time the radio host allowed himself to be filmed for the show. Hooray for us? Honestly, Patrick's appearance on the show included a host of weird things, including an odd Ned Stark metaphor, condescending glasses, and unending comments about Lisa's derriere (more on that later). Are Stassi and Patrick from Vanderpump Rules still together?
The most notable thing about Patrick and Stassi as a couple was that they broke up… every four months or so. But in Season 6 of Vanderpump Rules, they seemed like they were really working on making it for the long run, even though Stassi made a lot of excuses for Patrick. She constantly explained any behavior of his that could be construed as rude, and it was not OK. In the Season finale of Vanderpump Rules, Stassi really can't explain away Patrick's behavior. He, meeting Lisa for only the second time, makes continuous comments about how he "liked to watch [her] walk away" and that she had a nice behind. As Lisa says in the finale, not only is she old enough to be his mother, but Stassi also used to work for Lisa. (Also, neither Lisa nor any woman exists to be looked at and appraised by Patrick.) Still, Patrick thinks these things are appropriate to say. Stassi defends Patrick's "sense of humor" anyway, and she doesn't take it well when Lisa is all, "Uh, are you okay?"
Patrick is wrong. Patrick is downright offensive in this episode, and while I understand why Stassi thinks she has to stand by her man, Lisa is making a joke when she inquires about Stassi's sobriety. Patrick seems like the guy who always has to be on top in every situation, but there are times when you need to shut up and be quiet (like when you're talking to your girlfriend's boss).
This relationship just didn't seem to gel, and some fans will be glad to know that Stassi and Patrick have split. In a recent interview on Bravo's The Daily Dish podcast, Stassi said that she sees now that the relationship wasn't a great fit and that Patrick was "trying too hard" to be cool around the Bravo cameras. He wasn't very nice to her, either. "If I didn't see that on TV, I would remember my relationship very differently," she said. "When you're so deep in something — and you know, we were together on and off for four years, it's a really long time — I couldn't see it for what it was. Watching back is crazy. Lisa [Vanderpump] always tells us this: one of the great things about reality TV is it's like a mirror."
Luckily, Stassi has a new beau — literally. Her new boyfriend's name is Beau Clark, and the two have been dating for a few months. According to E! News, the two were set up by Stassi's besties, Kristen and Katie, and things seem to be going well. On Watch What Happens Live, Stassi wasn't down to share too many personal details about her new man, which means she must really like him.
Being on television and under a microscope isn't conducive to nurturing a great relationship. Too much scrutiny. So, the fact that Stassi is playing it cool about this new guy could mean that she's really trying to give this one a go. And good for her. After Jax and Patrick, Stassi deserves a guy that's going to treat her well and respect her for who she is (even if that person is, as she said in Season 1 of Vanderpump Rules, the devil). Stassi and Patrick may not have made it, but here's to her and her new Beau.