You Don't Have To Win 'The Apprentice' To Walk Away With This Pretty Sweet Prize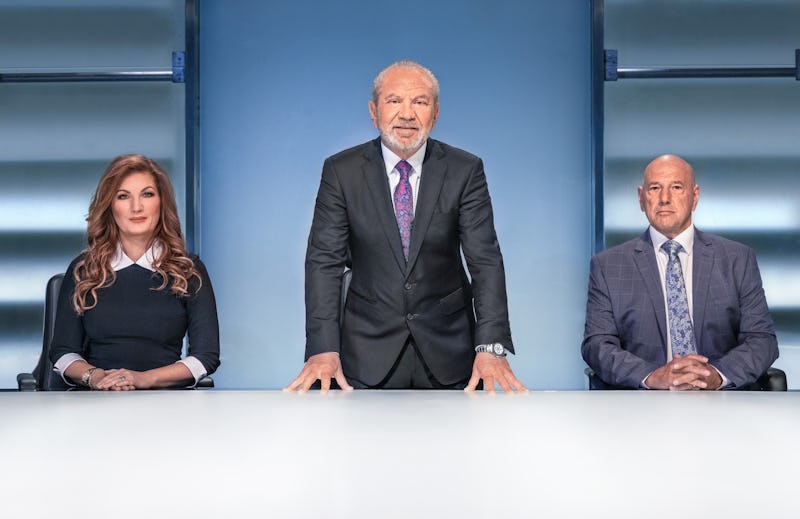 BBC
The Apprentice is coming back for Season 13 like seriously soon and I can barely contain my excitement. Just give me the over the top audition tapes, the ridiculous arguments about common sense issues, and the boardroom bust-ups like now. I am ready. But there is no denying it, Lord Sugar's show looks like a lot of hard work. So, for all their time and effort are The Apprentice candidates paid?
Well, it turns out, Lord Sugar's show is pretty generous. While on a lot of reality programmes, contestants are expected to take part fore free, The Apprentice candidates are paid. However, they are not paid daily, weekly, or monthly. Instead, they are given a set fee for taking part. That sum of cash remains the same whether the contestant is on the show for one week or seven. According to the Evening Standard, all of the candidates are paid around £2,000 (I have contacted the BBC for comment).
Broken down, when you consider that many of the programme's contestants come from the high-flying worlds of banking, business, and public relations, £2,000 may not seem like that much. However, apparently the fee is mainly to cover household costs like bills and the mortgage, which of course still need to be paid while contestants are taking part in the show.
For the duration of their time in the series, the candidates are expected to move out of their homes and move into a swanky town house in the middle of London, where they all live together. Whilst this season's abode is yet to be revealed, it is reported that the 10,000 square foot, 10 bedroom designer home in Hampstead that featured in The Apprentice 2017 cost a massive £11.95 million, according to the Telegraph. No bunk beds or hostels to be seen here. But then it is Lord Sugar that we are talking about.
Opening up about The Apprentice at a press conference in London this week, Lord Sugar called on BBC bosses to consider launching a spin-off series of his long-running programme. He explained that he would like to introduce a new show focusing on what the previous winners of his competition went on to achieve after the cameras stopped rolling. While this sounds like a show I would be so here for, Lord Sugar explained that he doesn't expect it to happen because the BBC has "limited resources", as Metro reports.
"There's another issue and that is that the BBC guidelines on promoting business is not allowed either. So for example if we were to follow Tom the inventor, we would have to show his products. If we were to follow Alanna we'd have to show her cakes and so on and so forth. But there is a way of doing it. I would very much like to see a programme on it, in fact not just one programme. I think it could be six programmes. I think that's really down to the BBC."
OK, does anyone else feel like this spin-off series needs to happen? Lord Sugar, you've got my full support on this one. Come on BBC, give the people what they want.
The Apprentice returns to BBC One on Wednesday Oct. 3 at 9 p.m.