Why 'Southern Charm' Stars Thomas & Ashley Could Soon Have A New Relationship Status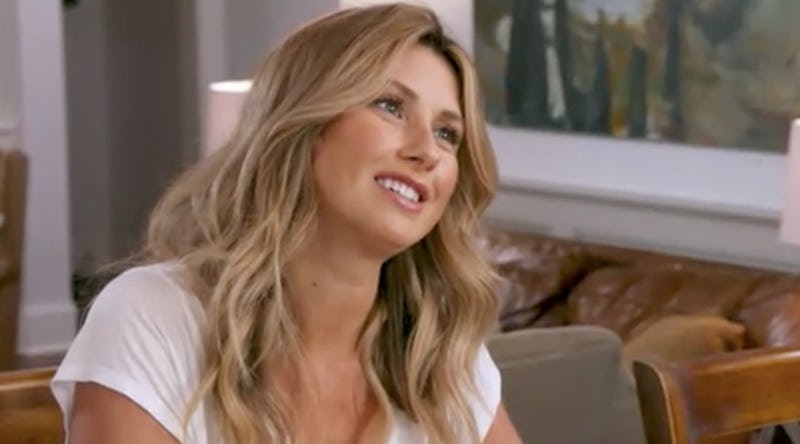 Bravo
There has been quite a lot of couple drama on Southern Charm this season, but the focal point of the relationship issues has landed squarely on Thomas and Ashley's shoulders. They started the season seemingly fine, but once Ashley met Kathryn, things went downhill. Kathryn, who has been acting beyond mature this season, has been perfectly pleasant to Ashley — and Ashley has not returned the favor. The drama between her and Kathryn has seemingly made Thomas question their own relationship more. But a preview for Thursday's episode also showed him giving Ashley a box and saying, "I've been doing my best to make you mine." Are Thomas and Ashley going to get married on Southern Charm?
Things haven't been all smooth sailing for the pair. In recent weeks, claims of sexual assault have been levied against Thomas. According to People, Thomas was accused of allegedly sexually assaulting a woman he met on Tinder in 2015. FITSNews reported that another woman came forward with similar accusations from January 2015. People reported that Thomas' former nanny has also accused him of attempting to kiss her. Thomas has denied the allegations, and a statement from his lawyer to People said, "My client enjoys a certain degree of fame and unfortunately has become — unfairly — a target for an individual who has, in my opinion, dubious motivations."
But while some might speculate that these claims would prompt Ashley to leave Thomas, she's doing no such thing. In another interview with Bustle, she said she couldn't comment on the allegations, but spoke at length about how happy she and Thomas were.
"We're funny. We have fun. We laugh a lot. We tease each other a lot. It's really playful and that keeps it really fun," she insisted. "There's never a dull moment. Thomas and I, we're very touchy. We love to hold hands. We love to sit on the same side of the restaurant next to each other … we're always together."
So, it seems their relationship is back on track, but what about marriage? Thomas has a tenuous relationship with commitment and joked earlier this season, "Why buy the cow when you can get the milk for free?" Which, gross. He also admitted to Whitney that he had no idea if he saw marriage in his future with Ashley. But despite not wanting to send "a false signal" to Ashley by buying her a ring, he seems to have done just that according to next week's preview. Did he have a change of heart? He did say in last week's episode that his family really likes Ashley, so maybe he came around to the idea with some prompting from them.
Thomas' fellow Southern Charm castmates also think the two are meant to be. "She moved across the country for him, so I think she might be the one," Cameran told People. "She's all in." And, Shep told Bustle in an interview, "You'll see this season that there are some fireworks, and I would have thought for all the world that that would have been the end of their relationship, and I was wrong."
The duo seem to have made it through a lot of controversy already and are very close on social media. There's no ring in sight yet — and Thomas has a history of dating people without marrying them (ahem, Kathryn), but time will tell if Ashley can make him want to commit. And if they do get engaged, expect to see in on the show, because that will be a "see it to believe it" kind of moment.
If you or someone you know has been sexually assaulted, call the National Sexual Assault Telephone Hotline at 800-656-HOPE (4673) or visit online.rainn.org.