Tom Brady's Daughter Is Cutely Rooting For Her Dad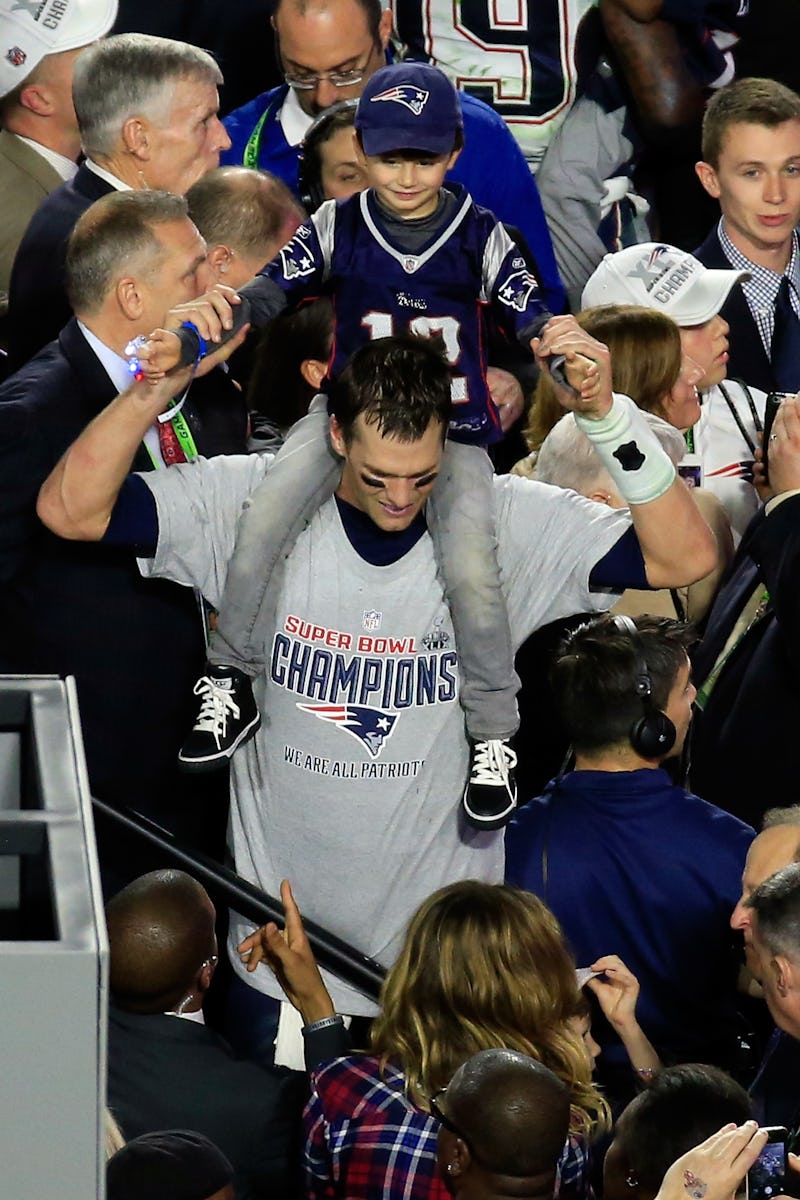 Jamie Squire/Getty Images Sport/Getty Images
There are two major moments of NFL history on the table as we head into the Super Bowl, with one of them guaranteed to happen. Either the Atlanta Falcons will win their first Super Bowl or Tom Brady will become the quarterback with the most Super Bowl rings ever with five wins. I think it's pretty obvious which piece of history Brady's family is hoping for, but where is his family hoping to witness this moment? Are Tom Brady's kids at the Super Bowl?
As Brady's wife, Gisele Bündchen, has made very evident on her Instagram over the years, their kids are huge Patriots fans. She often posts pics of 7-year-old Benjamin and 4-year-old Vivian in Patriots gear and cheering for their father. And Sunday is no different. Long before the game began, Bündchen posted a picture of her daughter at the stadium, looking on at the empty seats that would soon be filled with loads of fans. Of course, she's wearing Patriots gear — this time, a shirt that says "Brady's Little Ladies" on the back. Bündchen also posted a pic of herself, Vivian, and a bunch of other friends behind-the-scenes.
In addition to his children with Bündchen, Brady also has a 9-year-old son, Jack, with actor/model Bridget Moynahan. So far, it's unclear if Jack is at the game, but his mom did post an Instagram of some Falcons vs. Patriots cupcakes. There's also a very good chance that Benjamin is there, seeing as his sister and both parents are.
Whether he wins or loses, Brady is surely glad to have his family cheering him on from the sidelines.