Tom Riley & Charlotte Riley's Sibling Bond On 'Dark Heart' Sounds SO Complicated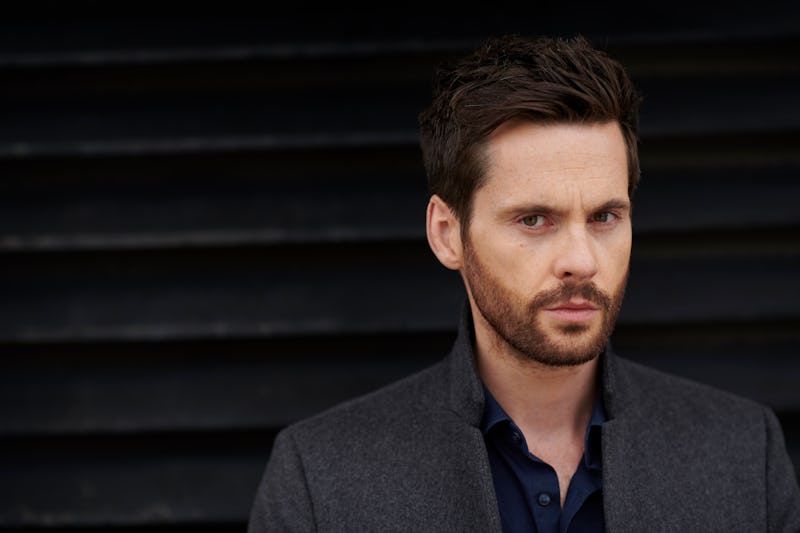 ITV
The brand new six-part crime drama Dark Heart continues tonight on ITV1. The show stars Tom Riley as detective Will Wagstaffe and actress Charlotte Riley as Will's sister, Juliette Wagstaffe. You may have noticed that the co-stars of the new series share the same surname, but is Tom Riley related to Charlotte Riley?
Well, despite playing siblings in the ITV series, the actors are actually not related in real life, meaning it's all just one big coincidence. The drama first aired back in 2016 as a feature-length pilot, according to the Express, and it was announced in December last year that the show would be returning as a full series. The ITV drama is an adaptation of the Will Wagstaffe novel series, penned by author Adam Credd, and follows the story of Detective Inspector Wagstaffe, which includes his interesting line of work and troubled personal life.
An official ITV synopsis of Dark Heart reads: "Across a stifling week during a London heat wave, DI William Wagstaffe, a workaholic whose personal life is as complex as his day job, investigates a string of horrifying murders in this atmospheric new crime thriller. Still haunted by the unsolved murder of his parents when he was 16, 'Staffe' is about to continue a personal hunt for their killers when he's called to the scene of a disturbingly brutal murder".
The synopsis continues: "When it emerges that this is not the only victim, the pressure is on as Staffe pushes the boundaries in his search for the truth. But what he uncovers is far more shocking than he could ever have imagined". As previously reported, Tom Riley stars as the show's lead character, Detective Inspector Will Wagstaffe, and according to the Express, the 37 year-old recently opened up about the backstory of the character. He said: "Wagstaffe is unable to let go of the fact his parents were shot as innocent bystanders caught up in someone else's crime. His whole life has been influenced by that. He is stuck in this suspended state from when his parents died".
Detective Will's on-screen sister, Juliette, is portrayed by Charlotte Riley, and the actress has previously discussed the strained relationship between the two characters. According to the Radio Times, the actress said: "He really winds her up and she finds him difficult to deal with." She continued, "they have very different approaches to life. She has a son, a family of her own. Whereas he doesn't have any commitments like that. Essentially, he is wedded to his work."
The new series also stars Anjli Mahindra as DC Josie Chancellor, Miranda Raison as Wagstaffe's on-again-off-again girlfriend Sylvie, Tom Brooke as DS Rick Johnson, and Edward Akrout as Paolo, Juliette's abusive boyfriend. The first episode of the six-part series earned some positive reviews from critics, one of which praised the show's deviation from the typical TV crime drama format. Ed Power from the Independent noted that Dark Heart "resists being a grounded crime procedural and is conspicuously at ease in it's ridiculousness".
Dark Heart continues tonight at 9 p.m. on ITV1, and if you liked the first episode or enjoy crime dramas in general, you really don't want to miss out on this brilliant new series.