'Dark Heart's Tom Riley Is Married To This 'Mean Girls' ICON & It's All So Grool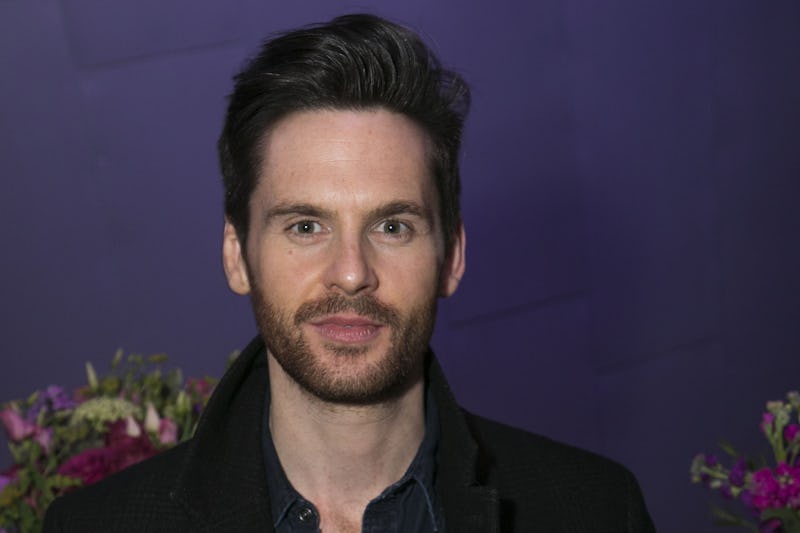 Dan Wooller/Shutterstock
The golden age of television is continuing tonight with the second episode of the ITV's Dark Heart, and while I am looking forward to seeing what the show has in store, I'm far more interested in its lead actor Tom Riley. With previous roles in the likes of Doctor Who and Inside No. 9, Riley is certainly becoming a familiar face on television. What's more, he's also married to Lizzy Caplan, one of TV's favourite leading ladies thanks to her role on Showtime's Masters of Sex. So, how did Tom Riley and Lizzy Caplan meet?
Well, their meeting sort of includes Brad Pitt. No, he didn't set them up on a blind date or anything (though that would be an amazing story), but Caplan starred alongside Pitt in Allied, which was filmed in London in 2015 which is where the pair first met, according to the Daily Mail. The pair announced they were engaged in May 2016 after Riley popped the question in New York, The Sun reported, four months after going public with their relationship at the Prague Opera Ball.
Riley and Caplan then tied the knot in 2017, Teen Vogue reports, in the Italian town of Ravello on the Amalfi Coast no less. Yeah, totally not jealous. And judging by the pics posted by Riley on his Instagram, the couple totally had the time of their lives.
And it seems that Riley's sense of humour is absolutely impeccable, especially when it comes to captions. "This one seems fertile. She shall make a satisfactory first wife," he wrote. I can imagine the two of them are in a constant state of giggles.
What's more commendable, is that even though Riley feels comfortable to share photos of his private life sparingly, he and Caplan make sure their celebrity status as actors does not cloud their relationship.
In an interview with The Telegraph, Riley mentioned how the "idea of being a 'power couple' or in a relationship that is a 'brand' is just so unappealing," and he only has a Twitter account "because he's been told do it."
So many celebrity relationships fall under the microscope and more often than not crumble under the pressure of public scrutiny, and I'm glad that Riley and Caplan keep theirs, well, to themselves. Both are actors in their own right, and really have no need to be referred to as a "power couple," as hard as it is not to because the pair are total goals, IMHO.
I would be lying if I didn't say how much I enjoy seeing the two of them together in public and on Riley's Insta, though. The pair always seem to be having such a laugh, while also sharing similar values about the world around them.
Who knows, maybe sometime in the future Riley and Caplan could star opposite one another in a film or television. For now though, I think I'll keep my excitement when it comes to their relationship to myself, and focus on their individual endeavours.
Dark Heart is on ITV Wednesdays and Thursdays at 9 p.m.