Ariana Grande May Have Made A Big Gesture After The Manchester Bombing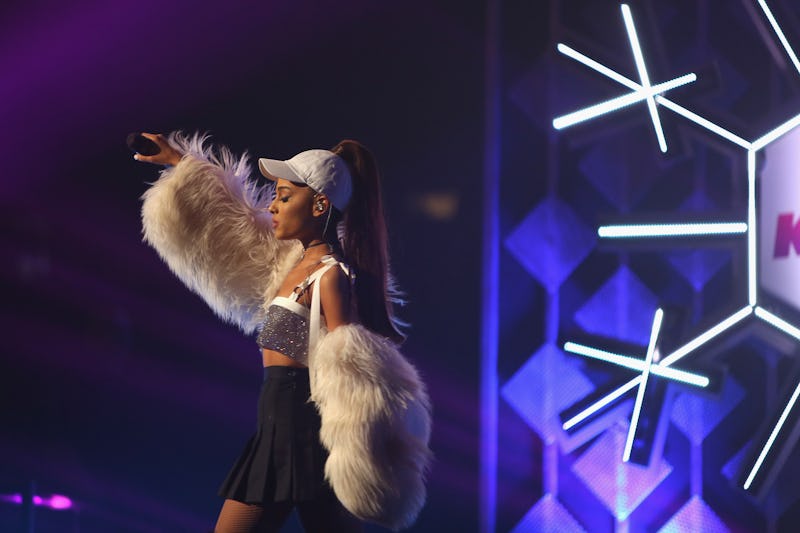 Tasos Katopodis/Getty Images Entertainment/Getty Images
On the evening of Monday, May 22, a suicide bombing happened after an Ariana Grande concert at the Manchester Arena in Northern England. Moments after the concert ended, Salman Abedi detonated a homemade bomb that killed 22 people and injured 59 others, according to The Independent. Britain is now on high alert, with the New York Times reporting that Prime Minister Theresa May has raised the threat level from severe to critical and deploying the military to locations across the country. Now it's being reported by a Twitter account that Grande will pay for the funerals of the victims of the Manchester bombing. Bustle has reached out to the singer's representatives for comment, but did not receive an immediate response.
An unofficial Grande fan account reported that the singer/actor had been reaching out to the families of those who lost their lives in the tragedy to cover the costs of the funerals. While the singer's team has yet to confirm or deny this rumor, it doesn't seem unlikely. The star was clearly deeply affected by what happened. On May 23, she tweeted "broken. from the bottom of my heart, i am so so sorry. i don't have the words" and she's reportedly returned to her home town of Boca Raton in Florida, which led many to conclude that the tour was canceled. (However, according to The O2 venue in London, "the tour has not been officially cancelled or postponed.")
If this rumor is true, it would be a powerful gesture of support to the families involved in this difficult time. But I'm sure that, even if this isn't the case, the "Into You" singer will be coming up with a way to show her compassion and empathy.