Ariana Grande Reportedly Suspends Her World Tour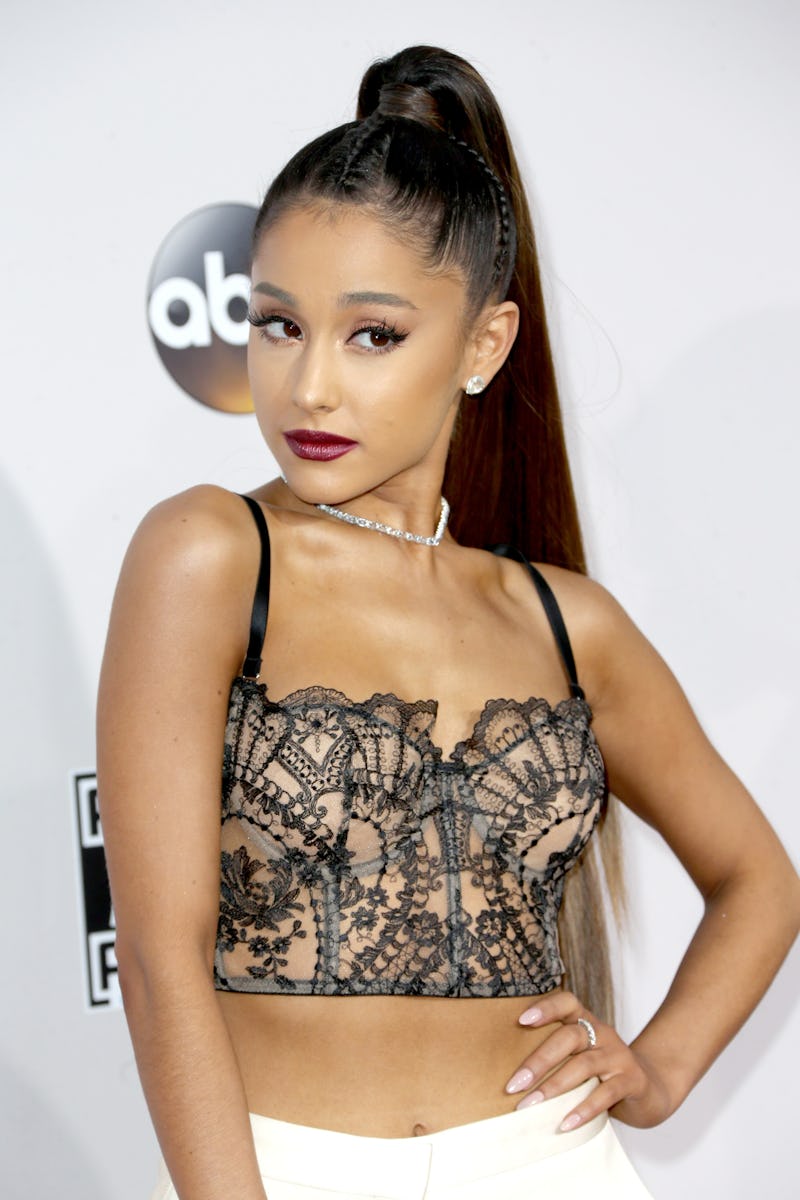 Frederick M. Brown/Getty Images Entertainment/Getty Images
On Monday night, horrifying news broke that explosions following an Ariana Grande concert in Manchester, United Kingdom left 22 people dead and even more injured or missing, many of them possibly children or teenagers. And now, it sounds like the rest of the 23-year-old's shows may not go on as planned in the wake of the attack. According to TMZ, Grande has reportedly suspended the rest of her world tour, and it seems unclear what exactly will happen next. Bustle has reached out to a rep for Grande for comment, but did not receive a response at the time of publication.
After her Manchester date, Grande was scheduled to perform in London on Thursday, followed by several other European cities before heading to South America, Asia, and Australia. However, an insider close to the singer told TMZ that she has allegedly decided to put the tour on hold until she can decide what to do next, as she is reportedly "in hysterics" after what happened. The source added that once Grande is emotionally ready to discuss it, she and her team will decide what they want to do in regards to the rest of her tour dates, especially where security is concerned.
Late Monday night, Grande took to Twitter to express how heartbroken and speechless she was about the incident — an understandable reaction considering how many of her fans' lives were lost in the bombing.
In the early hours of Tuesday morning, CBS News confirmed that the attack was done by a suicide bomber who waited until concertgoers were leaving to detonate the explosion. They have since recovered body parts of the bomber and have found ball bearings at the scene.
Grande and her team have yet to make any kind of official announcement concerning her upcoming tour dates. Hopefully, she will take all the time she needs to decide what's best for her and her crew at such a difficult time.