Ariana Grande Returns Home Following Manchester Bombing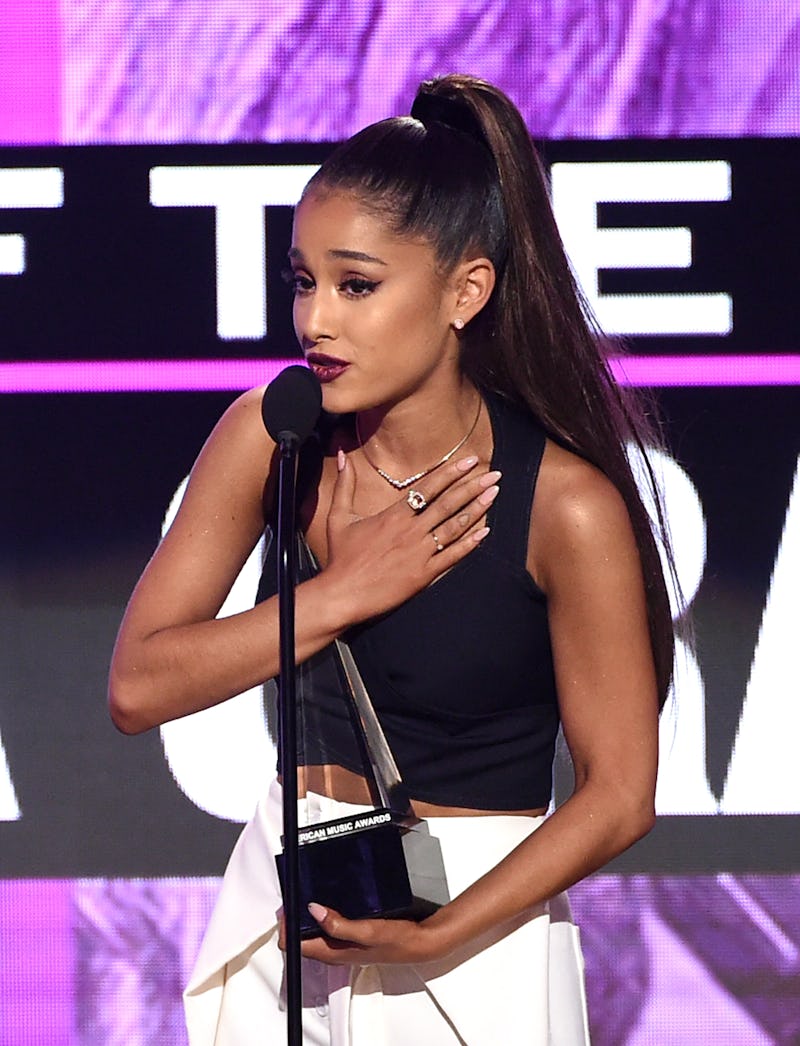 Kevin Winter/Getty Images Entertainment/Getty Images
On Monday evening in Manchester, England, a devastating bombing occurred at Ariana Grande's concert taking the life of 22 individuals and injuring dozens more, according to police. For the first time since the attack, the 23-year-old singer has been spotted. Based on photos obtained by the Daily Mail, Ariana Grande reunited with Mack Miller in her hometown of Boca Raton, Florida on Tuesday.
As illustrated in the photos, Grande is shown exiting a private jet, where Miller was waiting for her. The two were also photographed hugging and kissing. Miller sweetly brought one of Grande's dogs to greet her, as well. Miller can even be seen hugging Grande's mom, Joan, who was in England and attending her daughter's concert. According to the Daily Mail, after leaving the airport, Grande went to a family member's home nearby. The Daily Mail also reported that police were outside Joan's Florida home upon their arrival back to the states.
Grande also spoke out on Twitter after the tragedy and simply tweeted, "broken. from the bottom of my heart, i am so so sorry. i don't have words." A rep from her label also confirmed to Variety that the singer was "okay."
It's good to see that Grande is safe and sound after going through such a horrific event. I can't even imagine what she's feeling at this moment in time.
All that matters, is that Grande appears to be doing fine and can lean on her loved ones during this difficult time.