Ariana Grande's 2017 VMA Red Carpet Appearance Didn't Happen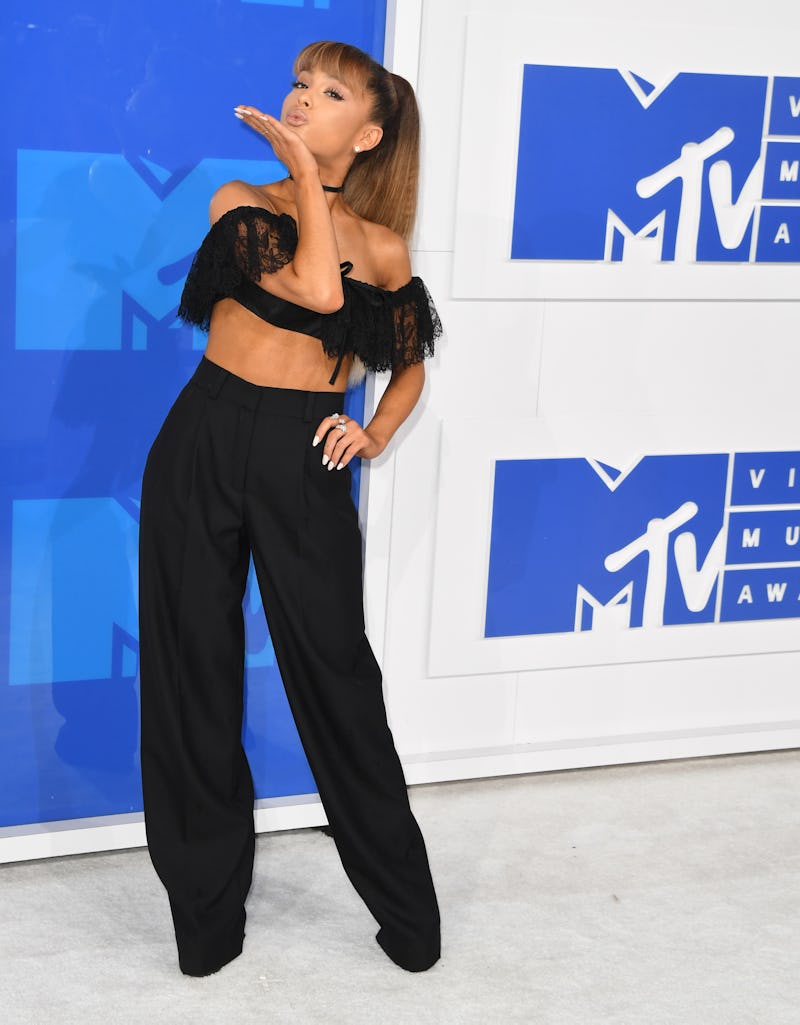 ANGELA WEISS/AFP/Getty Images
Whenever there's a red carpet or a music award to be had, Ariana Grande sweeps in to show us how it's done. Whether she's scooping up a trophy, or walking the red carpet (or both), the singer never fails to impress. Grande's gorgeous red carpet looks always scream "pop star" in the best way possible, reminding us that yes — there is still glitz and glamour to be had in this world.
Take a look at her past red carpet appearances, and you'll see plenty of long, sweeping gowns and multitudes of glittering minis. For the 2016 Grammys, Grande arrived in a classic red gown with a flowing train. She rocked it with her signature high ponytail and some seriously shiny accessories. Compare this to the short corseted dress she wore to her first Billboard Music Awards, and you'll see the singer can really do it all.
She truly is one of the red carpet's finest, which is why it was such a letdown that the singer wasn't able to attend Sunday night's show. She sent out a tweet that read:
The singer included a link to an Instagram photo, reminding us all of her amazing look from last year's show. Remember it?
She rocked a seriously cute off-the-shoulder corp top, choker necklace, and, of course, her famous ponytail.
The top looked incredible with her super long pants.
While it wasn't one of her go-to dresses, the look was still very her.
Cute, right?
Hopefully we'll see her again, soon!