Arie's 'Bachelor' Contestants' Jobs Are All Super Normal—WTF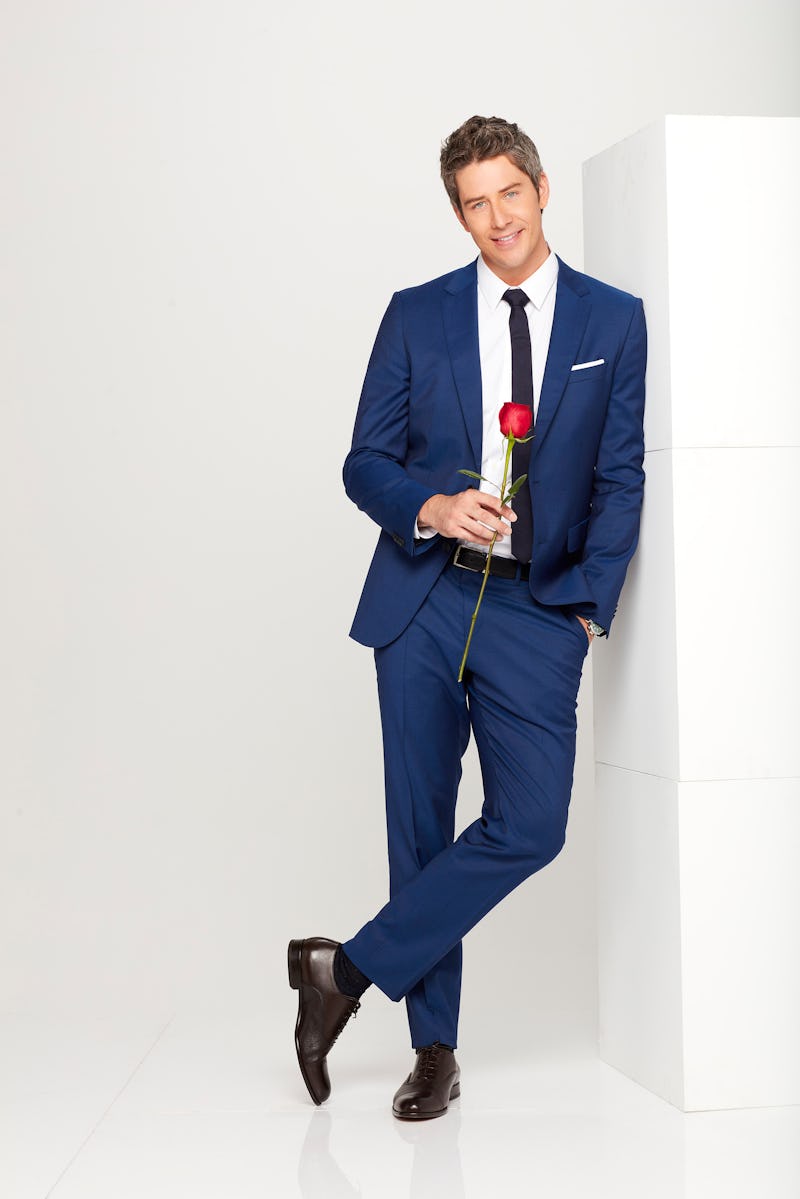 Craig Sjodin
If there is one thing someone should be able to count on, it's that some Bachelor contestants always have weird jobs. You know the kind: Chicken Enthusiast, Dog Lover, Free Spirit. Well, hang on to your roses, folks, because this new season is breaking from tradition. Arie's Bachelor contestants' jobs are all super normal. Sure, the official bios haven't yet been released by ABC, so it's possible that the show will title the occupations differently than People magazine did when breaking the news — but all in all, it looks like these women are all gainfully employed at real jobs.
The closest anyone could come to not having a job and risk being labeled unemployed like Rachel T. from Ben Higgins' season is Lauren J. Why, you ask? Well because, per People, she's "a recent master's graduate from New Roads." Now, that's by no means an easy feat or anything to scoff at, but I could see the show noting that she may not currently have a job by giving her some made-up profession like Louisiana Resident or Lover Of The Color Red. (There's not a lot to go by for me to pick a job for her, since bios aren't out, but she's from Louisiana and is wearing red in her picture.) According to her Instagram, though, Lauren J. does seem to have a goal of becoming a social worker with her degree. Whether she has yet or not, ABC could end up listing that as a profession for her (and it's an awesome one at that).
As for the rest of the contestants, their professions are all over the map. Kendall is a creative director, three people are in real estate, two people are social media managers (#2017), and no one is a hair stylist, which may be a first for Bachelor Nation TBH. It's worth noting, though, just because no one has any strange, made-up titles, doesn't mean that there aren't some more unique jobs. Or, at least jobs that are more unique for The Bachelor franchise, which is usually a lot of personal trainers, real estate agents, and dental hygienists. There's nothing wrong with any of those jobs, but they're pretty common on The Bachelor because they're easier to get time away from to film the show.
Brianna is a sports reporter, which isn't super rare for the show (Olivia Caridi was a newscaster), but it is a little less common than your typical nurses and fitness enthusiasts. Rebekah is a nanny, which I'm not sure the show has ever seen. Since she clearly loves kids, she may be ready to start her own family with Arie — and that could make her a frontrunner for the Bachelor who may be looking to settle down and start a family of his own out of this experience. Jessica is a television host, which means she could give Chris Harrison a run for his money!
Honestly, it's kind of cool that everyone does have a legit job this season and that it appears that ABC is listing them as such. As fun as it is to mock a job like "Whaboom," The Bachelor does frequently cast some pretty awesome ladies who do cool things, and they should have those professions highlighted. You can work hard, be a boss, and still want to find love on reality TV. Just like you can work hard, be a boss, and like watching reality TV. We're all just people.
As there's not a lot known about Arie's contestants outside of their jobs, ages, and home cities, it'll be interesting to meet them on Jan. 1 and see if they live up to what fans have speculated about them. In any case, at least we all know they're cool working women and The Bachelor is letting them be just that.