14 'Bachelor' Alums Who Were Just As Mad About Arie's 'Bachelor' Finale As You Were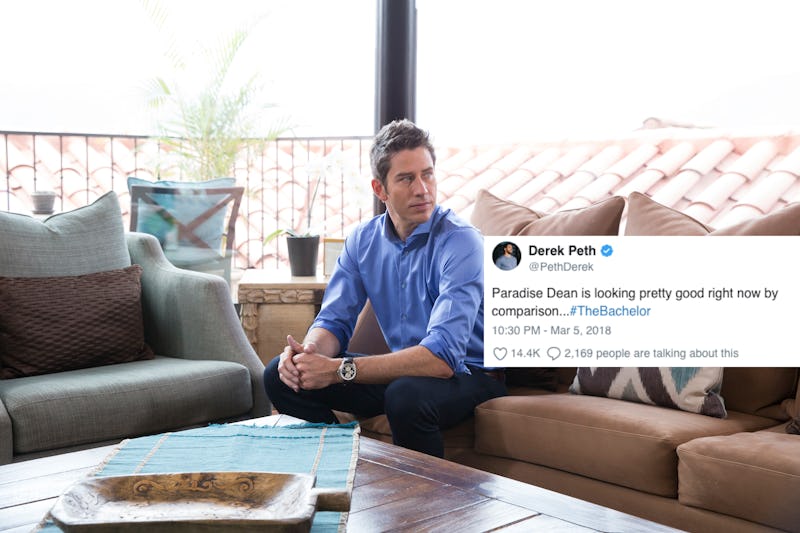 ABC/Paul Hebert
After a whole season of being deemed a "boring" Bachelor, Arie Luyendyk Jr. turned that around during the finale episode — and not in a good way. There was an outrage on Twitter after Arie broke up with Becca Kufrin in front of a camera crew. Even Bachelor alums tweeted about their disappointment in Arie. They couldn't help it. It was just way too brutal.
Becca was so happy when she and Arie got engaged in Peru. They even joked about having babies immediately following the proposal. Then, the show let us in to those "happy couple visits" with Arie and Becca laying in a hammock and making a pizza together while they enjoyed their relationship. Why would they show that when they never have before?
Well, it was to lead into another visit: the one where Arie broke up with Becca so he could pursue runner-up Lauren Burham. He even told her, "The more I hung out with you, the more I was losing the possibility of reconciling with Lauren." Well, yes that's what happens in a relationship. And no, they were not "hanging out." They were engaged, Arie. ENGAGED. Big difference.
The camaraderie that comes with being in the same reality TV franchise went out the window. Bachelor alums went in on Arie and did not hold back with their live Twitter reactions.