Ashley Benson's Instagram Got Hacked, So Let's Not Jump To Conclusions About Her Love Life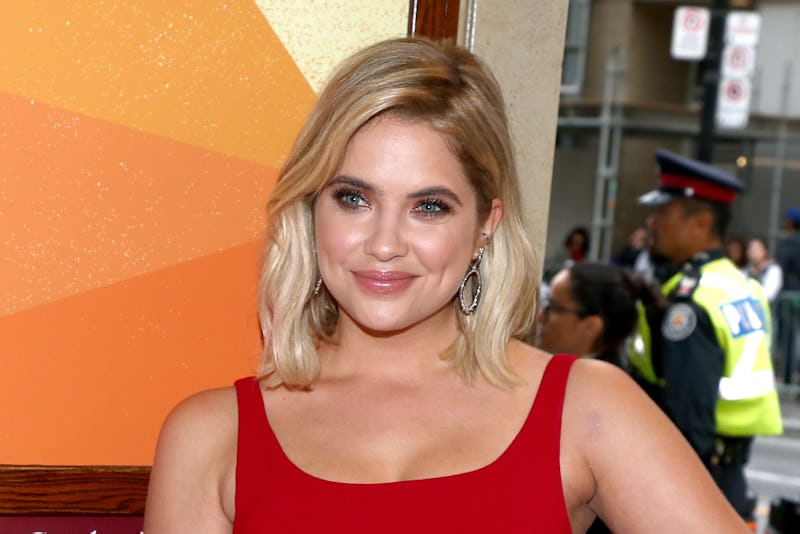 Jemal Countess/Getty Images Entertainment/Getty Images
Despite reports that Ashley Benson had confirmed a relationship with Cara Delevingne, apparently that wasn't the case at all. According to her own post on the matter, Ashley Benson's Instagram was hacked. Considering that her account was hacked, and the comments that supposedly confirmed a relationship with Delevingne were consequently deleted, it's not the best time to jump to any conclusions about the actor's love life. (Bustle reached out to reps for Benson and Delevingne for comment on the Instagram situation, as well as the dating rumors, but did not receive an immediate response.)
Late Monday night, Sept. 10, the former Pretty Little Liars star shared some interesting info with her followers. She posted a selfie to her Instagram Stories, in which she was looking less than pleased, and wrote, "When you get off a flight with no WiFi and find out your Instagram got hacked." Thankfully, she sought the help of her friend, Remington Franklin, who she says fixed her account.
Benson's update came shortly after those supposed comments from her account were believed to have confirmed a romantic relationship between her and Delevingne. As Marie Claire reported, the Spring Breakers actor's account appeared to comment under a photo that Delevingne posted and wrote, "Mine." This specific comment led many publications and fans to assume that Benson was publicly confirming that she's dating the Suicide Squad actor. Now, the "Mine" comment has been deleted. Seeing as though Benson explained that her Instagram account was hacked, it stands to reason that the comments likely were posted by the hacker in question.
Clearly, some may have jumped to a major conclusion in regard to the actor's private life. And regardless of whether she actually posted the comment or not, Benson's relationship with Delevingne — romantic or platonic — is completely her business. Claiming that she confirmed anything with an Instagram comment wasn't exactly fair, especially when Benson has neither discussed the relationship publicly nor commented on her own sexuality.
However, one thing Benson previously did speak about is how important it is for her to keep her personal relationships private. She told People Now in late August — days after reports circulated that she was spotted kissing Delevingne at Heathrow Airport — that she's not down to discuss her relationship status. "I think it's the best way in any relationship," Benson said, "I've always been very private about them, and I think it's just better." She also said that since she is a public figure, she wants to generally keep her life "as private as possible." So if you're waiting for her to open up about anything tied to Delevingne, it would only happen on her own terms — if she chooses to do so at all.
It's unfortunate that Benson's Instagram account was hacked. But seeing as though she quickly explained that it was, and her IG comments in question were subsequently deleted, maybe it's time to end the speculation about her love life altogether. Fans should be able to respect the fact that the Pretty Little Liars star wants to keep some important parts of her life, like her relationship status, private. And, if she does end up sharing any details about any romances, well, then that's entirely her prerogative, and hers alone.