Ashley Benson's 1st Post-'PLL' Role Has A Lot In Common With Hanna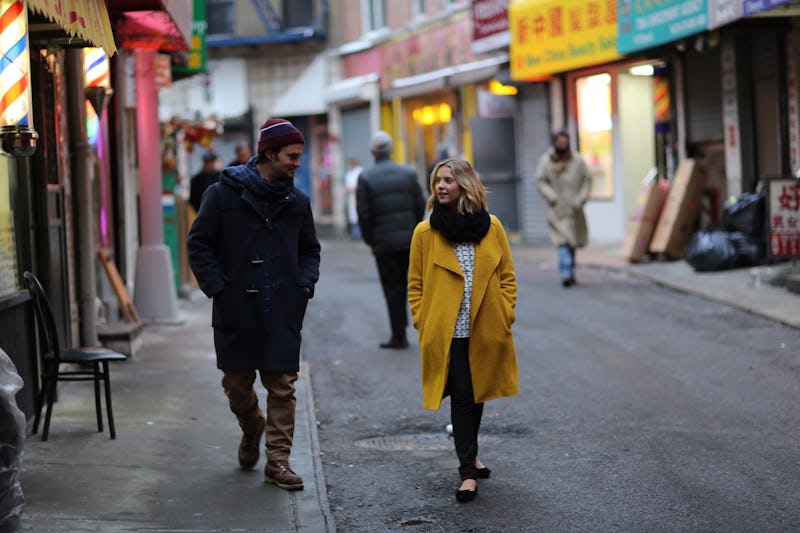 Paladin
Ashley Benson is kicking off her post-Pretty Little Liars career with a big change, going from one of the most successful teen shows on television to the world of indie films. In Chronically Metropolitan, Benson plays Jessie, the ex-girlfriend of protagonist Fenton (Shiloh Fernandez), who returns home to NYC after his father is in a car accident. Needless to say, Jessie is not exactly pleased when she sees her ex is back in town. Fans of Pretty Little Liars will no doubt see a bit of Hanna in Jessie, but this Chronicallly Metropolitan exclusive clip shows off a whole new Ashley Benson.
In the clip, Jessie and Fenton are seen reuniting in New York City's Chinatown after what appears to be a painful breakup. "You know, I didn't know how it'd be seeing you," says Jessie. "If I'd burst into tears, if I'd hit you." Yes, like Hanna, Jessie isn't afraid to be blunt, and she certainly isn't in the business of sugar coating her feelings. Despite Jessie and Hanna's shared quality, PLL fans will definitely find the role a nice change of pace for Benson. The tone of the clip is much more grounded than the show and Jessie doesn't even look at her phone once in the video — something we know would never happen in Rosewood.
Benson actually shot Chronically Metropolitan, out Aug. 4, in between Pretty Little Liars seasons in the winter of 2015, but her PLL fame isn't what helped her get the role in the first place. When casting the part, director Xavier Manrique wasn't looking for star power, but actors who could relate to the material. "The director wanted to know if I'd ever been through heartbreak or lost my first love," Benson revealed in an interview with Fashion magazine, via Fashion Gone Rogue. "I was like, 'All those boxes are ticked."
The film, which also stars Josh Peck, Chris Noth, and Mary-Louise Parker, is just another in a series of projects Benson is hoping will help her break "the type cast curse," according to her Fashion magazine interview. If it's any indication of what's to come for the actor, PLL fans are going to have to start getting used to the fact that Benson isn't going to be playing another Hanna Marin anytime soon.