Aura Bogado's Twitter Feed Tackles Social Justice In The Trump Era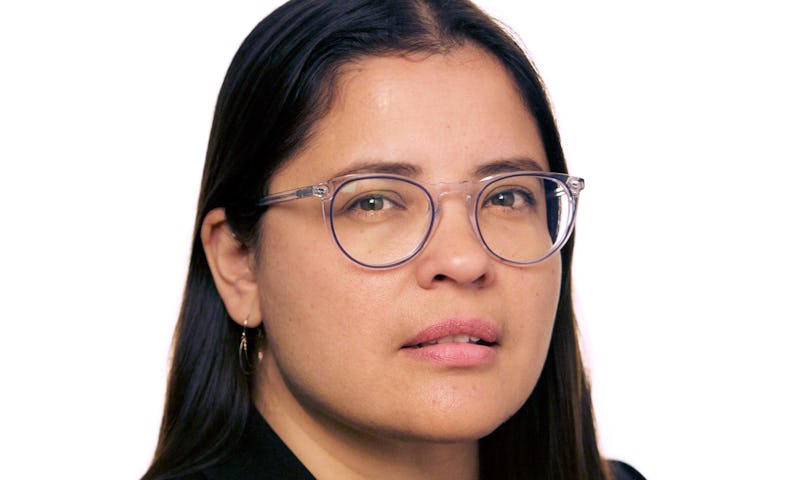 Rachel de Leon
Aura Bogado is a reporter at Reveal. Her investigative journalism inspires her readers to acknowledge and critically unpack race, gender, and immigration, in every intersection. That's why she's included in this special edition of Bustle's Must Follow, in which we highlight the incredible Latinx voices you need to follow on Instagram and Twitter.
Describe yourself in one line, including how you identify and what you do.
"I'm an immigrant who's actually an immigration reporter for Reveal from the Center for Investigative Reporting."
What do you hope people take away from following you on social media?
"I hope that some of what I tweet inspires people to think critically about the intersections of race and gender, the nuances of justice and accountability, and the profound challenges and opportunities of immigration reporting in the Trump era."
When did you first feel that you were a voice for the Latinx community?
"I think I recognized that people were listening to what I had to say some years ago. But I'm still learning about the responsibility that comes with that kind of presence on the internet. I'm striving to be better about that these days."
Who's another Latinx person you would recommend to follow on social media?
"It's impossible to recommend just one person. Let's go with academic @AbregoLeisy, essayist @pistoleraprod, reporter @HechaEnChicago, undocumented attorney @LizbethMateo, and auto-deportee @cesarmvm."
Follow Aura Bogado on Twitter, @aurabogado.