Baby Name Ideas For 'Southern Charm's Cameran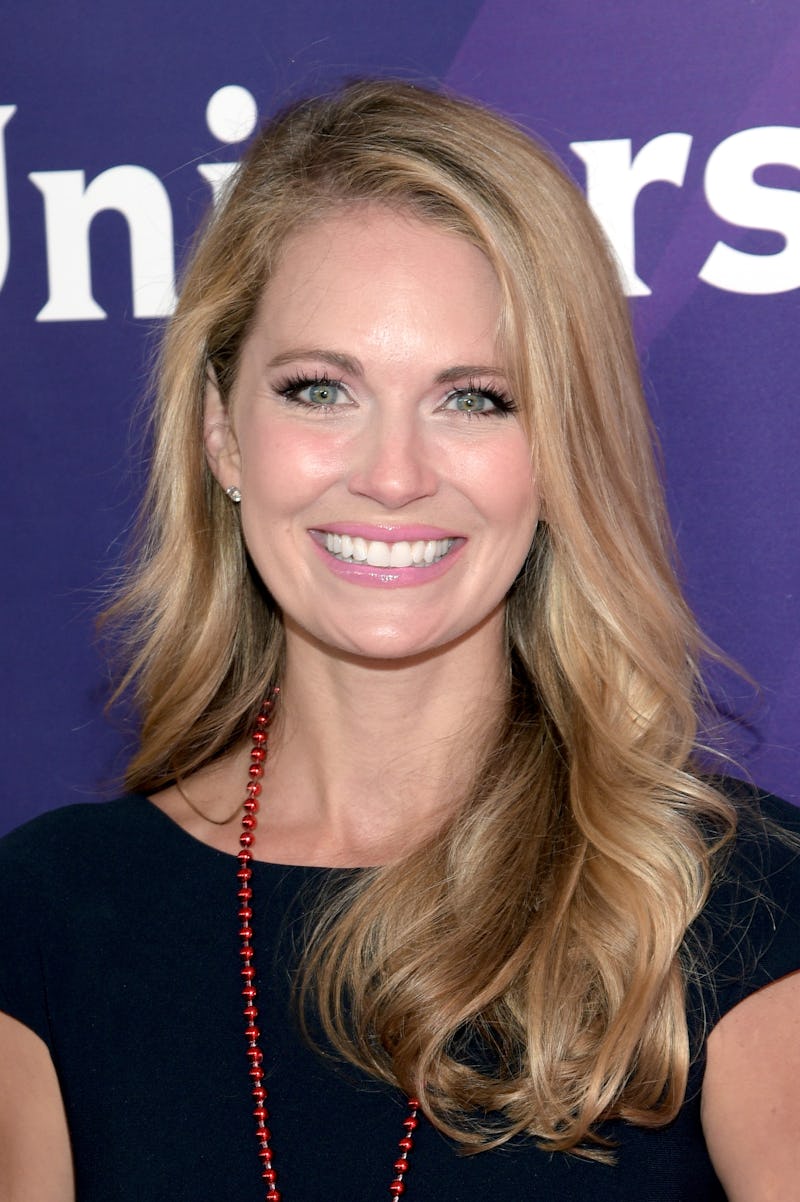 Jason Kempin/Getty Images Entertainment/Getty Images
The cast of Southern Charm is known for their hard-partying ways, but one cast member always seems to have her head on straight. Although in the past she had been pretty vocal about not rushing to become a mother, Cameran Eubanks is now pregnant with a baby girl. She announced the news via Instagram in late April and wrote that "Baby GIRL Wimberly will be touching down this fall!" As Eubanks and her husband, Jason, prepare to welcome their bundle of joy, I can't help wondering what the couple will name their daughter.
Eubanks prides herself on being a more progressive Southern woman, so a modern name wouldn't be a reach for her. On the other hand, she definitely has a more traditional side to her, so an old school name isn't out of the cards either. The mom-to-be hasn't given any hints whatsoever about the names she is considering, so I took the liberty of coming up with some ideas for her, inspired by her own life. The reality TV personality could opt for a family name, one from a preppy designer, or even a friend's name. Check out the list of potential monikers below, and we'll see what Eubanks decides on herself in a few months.
Cayce
Eubanks is super close with her younger sister, Cayce. It's easy to see her name as inspiration for Baby Wimberly or another name that starts with a "C."
Samantha
According to Eubanks' Instagram, her grandfather, Samuel Quimby Eubanks was a 1st Division Marine in World War II. The feminine version of his name would be a lovely homage.
Whitney
Although Eubanks is pretty tight with all of the Southern Charm guys, she and Whitney Sudler-Smith share a close bond. Doesn't Whitney Wimberly sound cute?
Wendy
Although viewers mostly see Eubanks shaking her head at Craig Conover's foolish antics, she remains his loyal friend. A while back, she captioned a photo of the two referring to herself as the Wendy to his Peter Pan. Wendy Wimberly has a ring to it!
Catherine (Kate)
A quick look at Eubanks' Instagram will show just how obsessed she is with Duchess Kate. She says she follows about six Instagram accounts dedicated to the royal, so a regal and classic name such as Catherine wouldn't be a reach.
Frankie
Before she was charming Bravo audiences, Eubanks was a roommate on The Real World: San Diego in 2004. One of her fellow housemates, Frankie Abernathy, who had been battling cystic fibrosis, died in 2007, according to MTV. Frankie would be a fun, spunky name to honor to her late roommate.
Lilly
Eubanks appears to be as obsessed with wearing Lilly Pulitzer designs as she is with Duchess Kate. She could totally get away with naming her baby girl Lilly.
The Southern Charm star has no shortage of name options. As clever as she is, Eubanks is sure to think of something sweet for her little one.