Bachelor Arie's Twin Brothers Take After Him In More Than Just Looks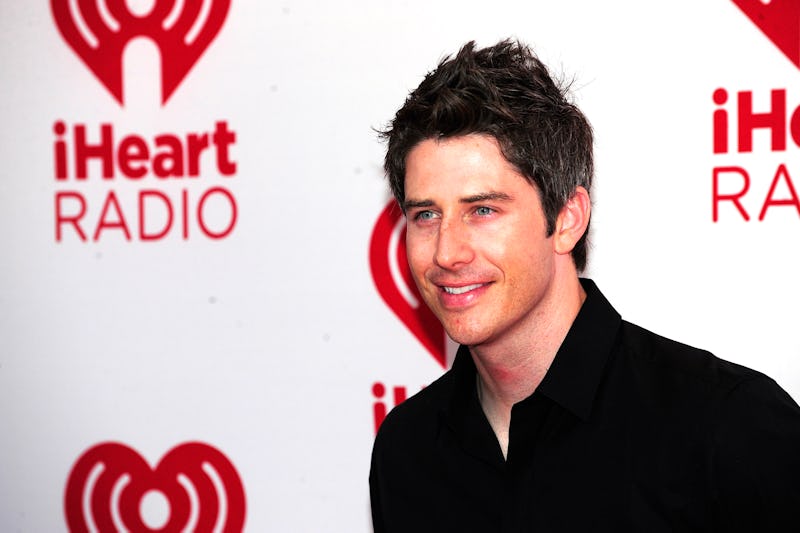 Steven Lawton/Getty Images Entertainment/Getty Images
The Bachelor franchise is all about watching people fall in love, but rarely is it about watching people grow up. However the upcoming season will show just just how Arie Luyendyk Jr. has changed since his appearance on The Bachelorette, but how his family has grown in that time as well. While audiences first got to meet Arie's family in Season 8 of The Bachelorette back in 2012, the newest season of The Bachelor will provide viewers with the opportunity to see how he and his family have changed over the past five years, including Arie's twin brothers, Alec and Luca.
The twins were still in their teens during Arie's time on Emily's season of The Bachelorette, the two are now five years older, and have followed in Arie's footsteps, albeit in different ways. It seems that Luca inherited Arie's love of cars, and Alec has inherited Arie's love of love. While the former twin is currently working with Tesla, one of the premier manufacturers of electric cars, Alec got married in 2017. These twins will likely show up later in Arie's season of The Bachelor to provide brotherly advice on his relationships — but despite only being on the outer edges of The Bachelor, these twins still have interesting lives of their own.
They're Not Identical, But They Still Look Similar
While Alec and Luca don't quite look identical (mostly due to differences in facial hair), there's no denying that these two brother resemble each other. The two are proudly Dutch, each featuring the emoji for the Netherlands Flag on their profiles. While Arie was born in the Netherlands, Hollywood Reporter reported that Arie's family moved to the U.S. when he was 3 meaning that the twins were likely born in America. Despite growing up in the U.S.A, these two are clearly still Dutch at heart.
They Both Look Similar To Arie Jr. and Arie Sr.
As similar as these twins look, it wouldn't be a stretch to assume they were triplets along with Arie, if you weren't aware of their age gap. Their father Arie Luyendyk Sr. gave his name to Arie Jr., as well as inspired him to follow his father into the world of car racing, but he certainly bestowed similar physical traits to all of them.
Twins In Style
While Alec and Luca are related by blood, it seems that they're also connected by a love of hoodies and denim. They seem to be firm believers in the idea of twins owning the same clothing, should they ever need to try and confuse others.
Could Luca Be A Future Bachelor?
It seems that the members of the Luyendyk clan are diving into marriage, but there's still one brother on the market. Alec is a husband and Arie is on The Bachelor, but Luca has jokingly asked Instagram, "Who wants to be the next Mrs. Luyendyk?" If The Bachelor is interested in bringing in a family member, it seems that Luca is available for courtship. At the very least, he could make a welcome addition to a future season of The Bachelorette.
Arie's twin brothers aren't the stars of the show, it will be interesting to see how their opinions of the competitors shape Arie's decisions — if at all. The only thing that's clear is that The Bachelor would be remiss not to include as much brotherly camaraderie as possible during Arie's season. A family that includes a pair of twins and a famous race car driver for a father sounds like a recipe for great television, and hopefully The Bachelor capitalizes on the opportunity by finding a way to showcase whole Luyendyk tribe throughout Arie's season.