Former 'Bachelorette' Star Jillian Harris Recently Welcomed Her Second Child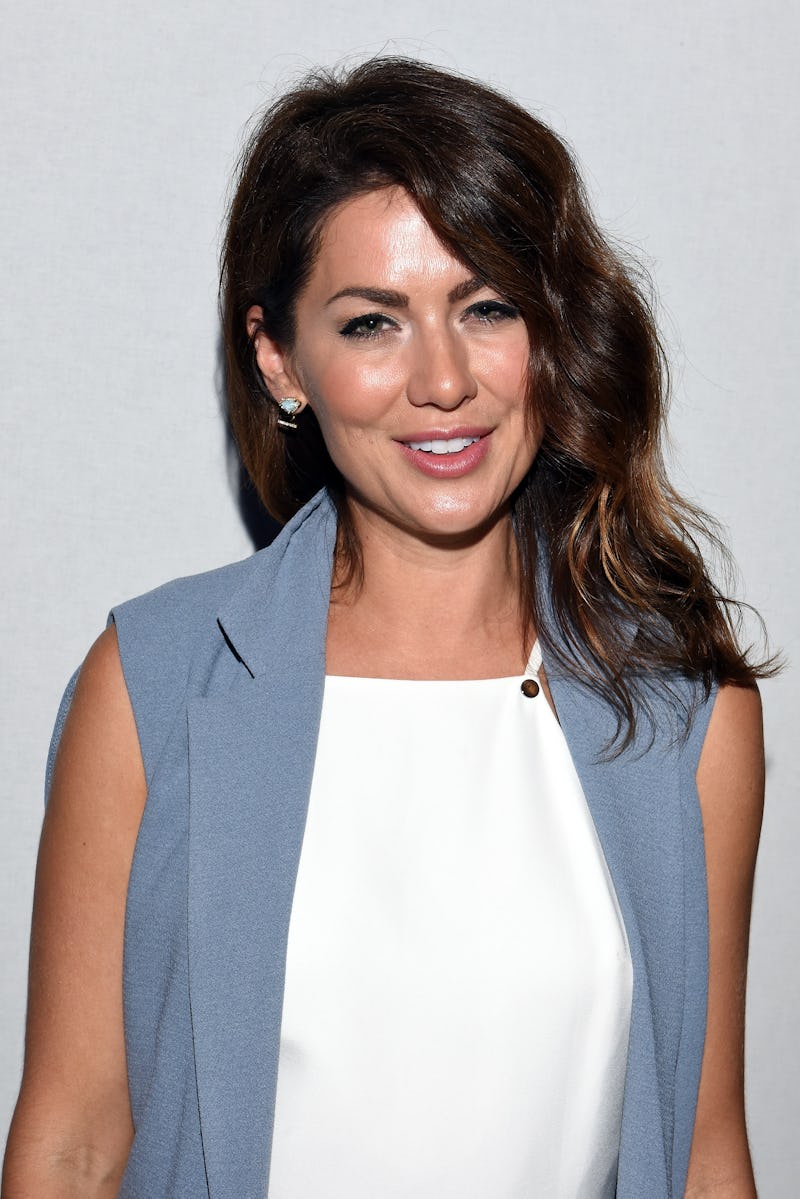 Vivien Killilea/Getty Images Entertainment/Getty Images
On Monday, Oct. 1, The Bachelorette alum Jillian Harris announced the birth of her second child via Instagram. She did not say when she and fiancé Justin Pasutto welcomed their daughter, but she did reveal the little girl's name in the Instagram post.
Along with the photo, Jillian wrote,
"Welcome sweet Annie @justinpasutto best date night ever... a little golf, a little party in the delivery room, a little push, and a new little one to love!"
That is quite the end to date night. It will definitely be one they'll remember forever.
According to an article from Us Weekly, Jillian revealed via Instagram Story that they named the baby Annie in honor of Jillian's grandmother. Justin posted about the new arrival on his own Instagram account as well. He shared a photo of himself kissing the baby with the caption, "Hello [world emoji] I'm Annie."
Justin and Jillian already have a 2-year-old son named Leo. In an April 2018 blog post on her personal website, Jillian revealed that she did not know baby's sex yet. She wrote,
"We can't wait to find out if we're going to be having another boy or a little girl … actually, we have had the results in a sealed envelope just sitting on our counter at home for WEEKS and we haven't decided when and how we want to open it!!"
In the blog post, Jillian admitted,
"I know I'm going to be a blubbering mess, either way, I think it would be so cool to watch Leo grow up with a little bro, just like Justin and Matt … but then again, it would be so fun to have a little girl in our home and to watch Leo take care of his little sister."
Just a month later, Jillian and her family revealed that they had a baby girl on the way in an Instagram post. She wrote, "My heart could EXPLODE!!!! Up next.... a baby GIRL!!!! @justinpasutto are you ready for this!!?? (reveal story on @youtube, link in profile!) ... Thank you EVERYONE for your enthusiasm and LOVE."
In the reveal video, Jillian shared, "Our pool actually changes colors. The lighting changes. So we're gonna have my cousin-in-law Dustin open up the envelope and go change the color of the pool." The video also shows family members giving their predictions before the gender reveal went down.
Spoiler alert, the pool lights blinked pink. The family cheered with excitement and some of them even jumped in the pool.
In June 2018, Justin shared his thoughts on having a baby girl: "Getting closer and closer and more excited to be a dad to a little daughter. Good thing she will have Leo and Nacho around to keep the strays out." For anyone wondering, Nacho is the Pasutto family's pet dog. In fact, the dog's full name is Nacho Cilantro Pasutto and he has his own Instagram account.
Jillian has been very open about her life since her time on The Bachelorette, documenting her family time with her soon-to-be husband Justin and her son Leo. It's safe to assume that her fans should expect the same detailed updates now that they are a family of four (five including Nacho).