13 Tweets About Jordan & His Instantly Iconic Quotes On 'The Bachelorette'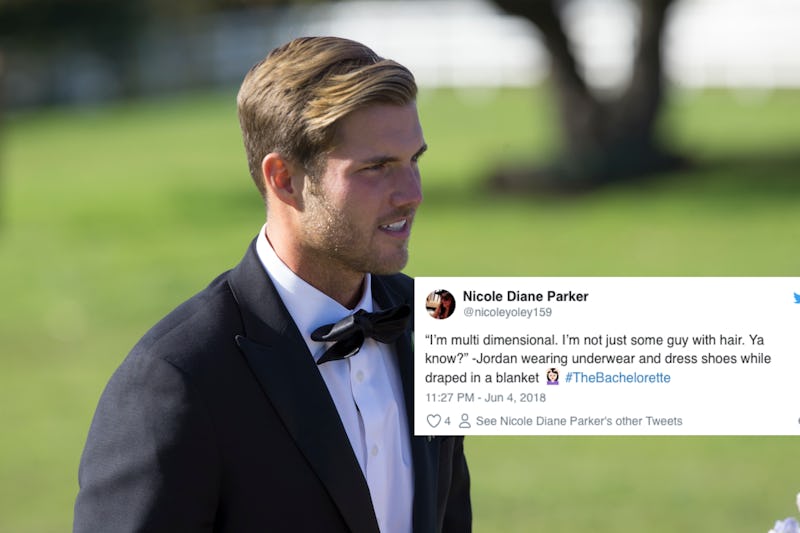 ABC/Paul Hebert
At this point in the season there are still a ton of guys to keep up with, but Jordan from The Bachelorette stands out thanks to his ridiculous quotes. Sure, this show is all about Becca Kufrin ultimately finding love, but the season finale is a long time from now. The fandom has only been given two episodes so far, which means that Becca is far from whittling the pool down to her most serious candidates.
On the bright side, that means that Jordan, the fashion model, is still around and that viewers are blessed with more quotes about modeling, fashion, dating, confidence, and any other field Jordan deems himself to be an expert in. He really does say the darnedest things.
Jordan has an opinion about everything and everyone. Aside from the Bachelorette herself, he is definitely getting the most screen time at this point in the season.
Some fans are loving Jordan for his absurd commentary and others love hating on it, but either way, many Bachelorette fans enjoy talking about him. As per usual, a lot of viewers live-tweeted Monday night's Bachelorette episode, and Jordan (and his outrageous quotes) definitely dominated the conversation from Week 2 of Becca's season.