Rachel Lindsay Responds To An Insensitive Tweet From Leah Block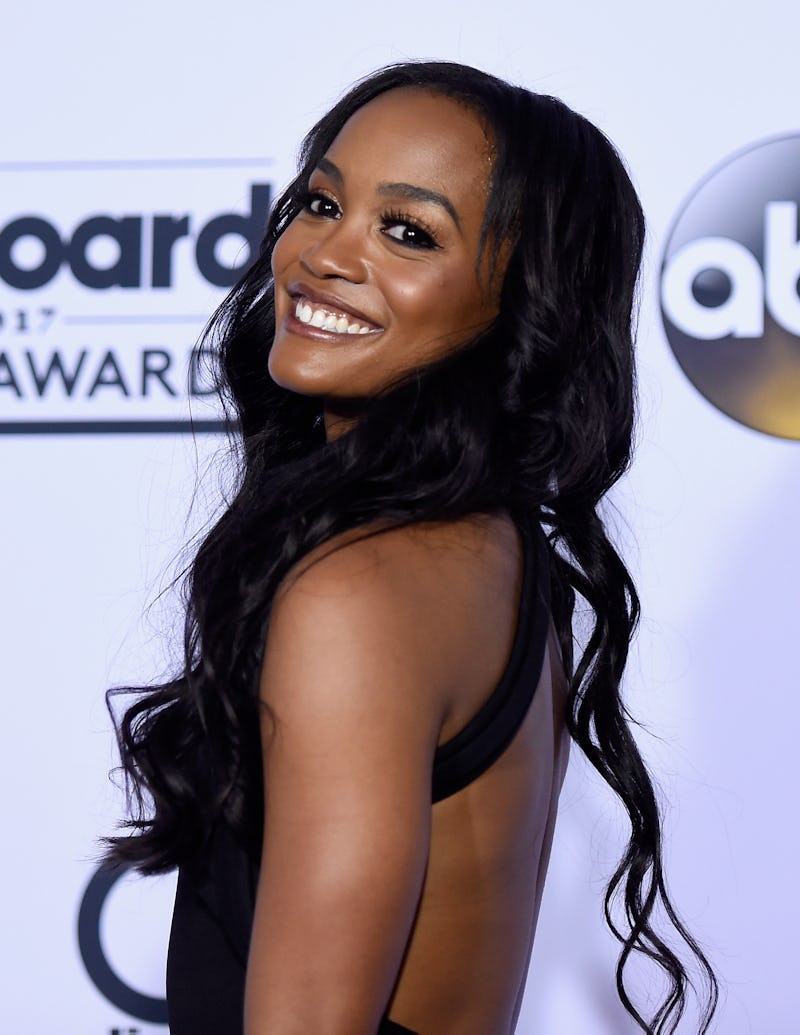 David Becker/Getty Images Entertainment/Getty Images
Monday night's Bachelorette episode was tough enough to watch, but there were also some live tweets that were hard to stomach. Unfortunately, this included a post from Bachelor alum Leah Block, who posted a racially insensitive tweet before getting shut down by Rachel Lindsay herself.
UPDATE: Leah apologizes for the tweet in a lengthy statement posted to Facebook on Wednesday, June 21. She wrote in part, "I come forward honestly and openly, to extend my sincere apology for the tweet from my account on Monday, June 19th regarding the current season of The Bachelorette. The tweet came from a place that humored the failure of representation of minorities in reality TV and belittled the significance of Rachel's presence on the show."
EARLIER: Leah wrote in a now-deleted tweet, "I'm sitting here watching @BacheloretteABC and my roommate just sat down on the couch and said 'what is this? @LoveAndHipHop_?' DEAD." She also included a laughing emoji.
Even though Rachel is referenced and directly mentioned in countless tweets every Monday night, the Bachelorette took the time to acknowledge this one. Rachel quoted the tweet and replied, "Let me know if she wants to meet Lee... they sound like they would have a lot in common #ihavetimetoday."
Bustle has reached out to Leah for comment, but did not receive a response at the time of publication.
The insensitivity of Leah's tweet was only heightened by the fact that the episode that was airing put race at the forefront with Rachel breaking down over the pressure from being the first black Bachelorette, and Lee being at odds with some of the black contestants. Plus, Lee's racially insensitive and offensive tweets that were posted to his now-private Twitter account before the show aired have been highly publicized. (When Bustle reached out about these tweets and Lee's casting on the show, ABC and Warner Bros. declined to comment.) All of this explains why Rachel would include Lee in her response to Leah.
Not longer after Rachel responded, Leah deactivated her Twitter account and changed her Instagram profile to private. Nevertheless, many Bachelor Nation members took screen shots and continued to respond to Leah, including some of Rachel's friends from Nick Viall's season.
Hopefully, Leah has truly learned a lesson. If she proves she hasn't, it wouldn't be a surprise if she hears from Rachel again.