Barry Jenkins Is Heading To TV With His Next Project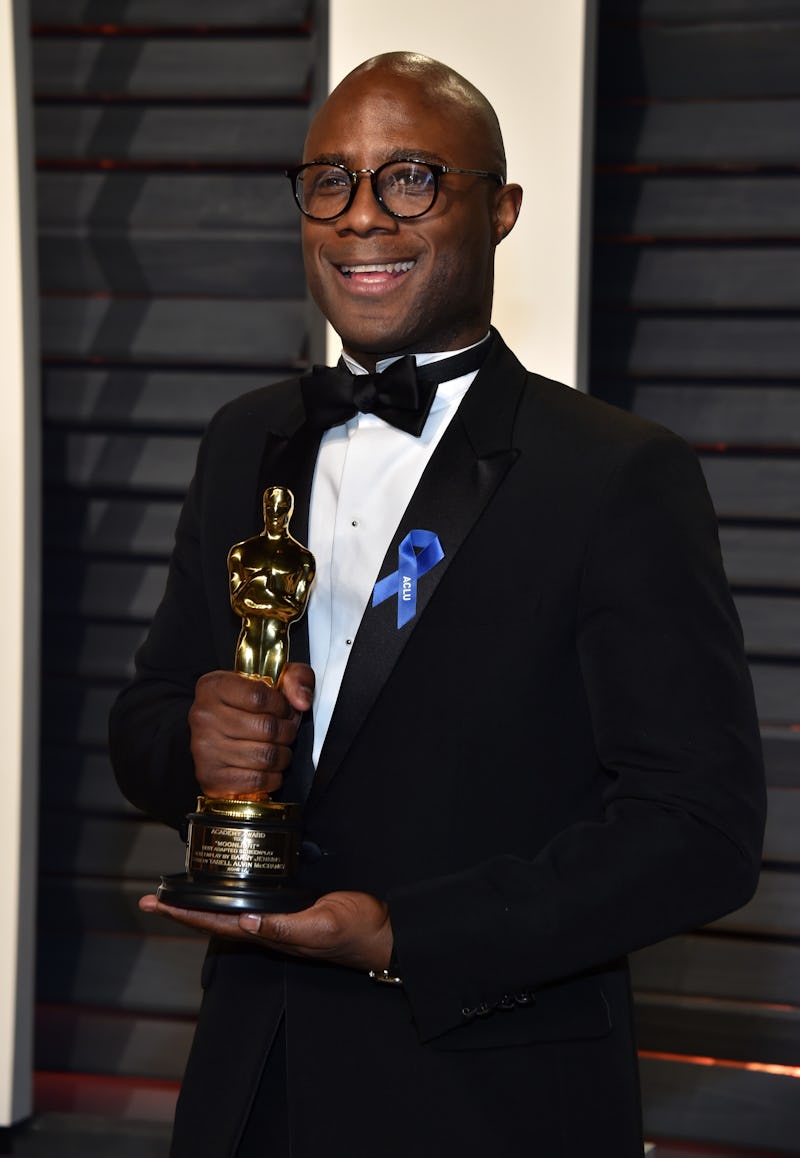 Pascal Le Segretain/Getty Images Entertainment/Getty Images
In a bit of an unexpected move, Oscar-winning director and screenwriter Barry Jenkins will adapt The Underground Railroad as a TV series for Amazon, according to Entertainment Weekly. For Jenkins, who is coming off a seriously hot streak with his Oscar-winning film Moonlight, this new project and emerging platform feel like a perfect fit. It's always a curious time when, immediately following a big Oscar win, we ponder what the Oscar winner may do next. Where do you go after securing a massive award like an Oscar? The next move post-Oscars is paramount to maintaining career momentum. Jenkins appears set on keeping us on our toes with this adaptation — and to television, no less — but there's no doubt in my mind that his momentum is just ramping up.
The Underground Railroad is going to be a game-changer for Jenkins in a number of ways (which I'll tackle in a minute), but it's perhaps going to be the biggest game-changer for whomever is cast as the lead. The Underground Railroad's protagonist is Cora, a slave who escapes from a Georgia plantation and soon discovers that the Underground Railroad is real. From the trains to the tracks to the reason for its existence, Cora's whole world changes with this discovery. Making it a watershed moment, Cora will be a female protagonist of color on an original Amazon drama. This has never happened on Amazon before. This is an compelling development, and in the hands of Jenkins, The Underground Railroad could be another revelatory hit.
In a statement to Entertainment Weekly, Jenkins shared his happiness about partnering with Amazon and expanded on why adapting The Underground Railroad is the right move for him. He said,
"It's a groundbreaking work that pays respect to our nation's history while using the form to explore it in a thoughtful and original way. Preserving the sweep and grandeur of a story like this requires bold, innovative thinking and in Amazon we've found a partner whose reverence for storytelling and freeness of form is wholly in line with our vision."
Of course, there was some concern about this news. For example, Jezebel writer Kara Brown tweeted Variety's announcement about Jenkins tackling The Underground Railroad's adaptation and simply wrote, "More slaves." She expanded shortly afterward, writing, "The Underground is amazing as is Jenkins but now the only Amazon show starring black people will be about slavery..."
Brown's critique is understandable. Several replies to her tweet echoed that same frustration, including one Twitter user writing, "I'm tired of this!!!" On one hand, Jenkins continuing to work on projects that will provide opportunities to re-examine black history is great news. At the same time, Brown's point implies that yet another story about slaves is being green-lit, when there are plenty of non-slave focused stories about black history and black lives (consider the news that Pharrell's life is being turned into a musical), which could also be featured in film and on television.
That said, I'd like to believe that Jenkins will not only handle The Underground Railroad's adaptation with care, but he'll elevate the material to bring new ideas and insights into the subject. Plus, he's helping welcome another female protagonist of color into the fold. That's a damn fine reason to celebrate this news in my book.