These Are All The Dogs That Have Been At Battersea Too Long & My Heart Is Broken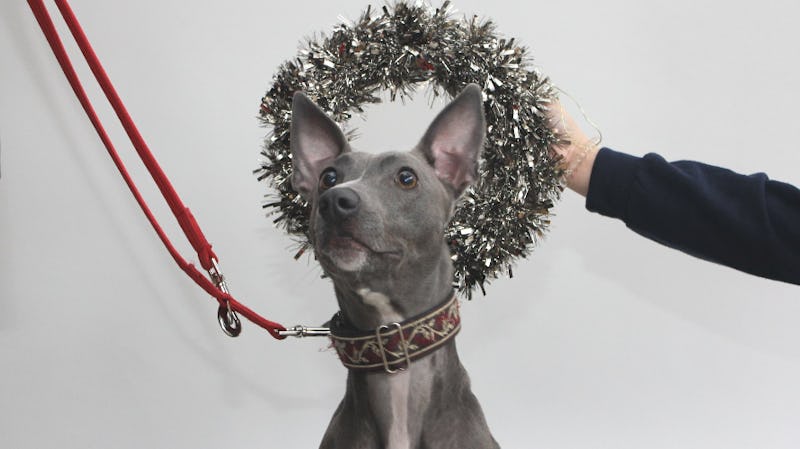 Battersea Dogs & Cats Home
Dogs end up needing a new home for many different reasons. More often than not, it's not the dog's fault but rather a change of circumstances for its owner. Christmas is the time of year where a lot of people think about getting a pet and Battersea Dogs Home's longest residents are hoping that that will mean they are finally given the chance to start a new life.
Of course, a dog isn't just for Christmas. A dog, especially one that is still a puppy, is a decade-long commitment that will require daily walks, a good diet, and lots and lots of attention. But the rewards are more than worth the effort.
The following dogs have been at Battersea for far too long and have so far had little interest from potential rehomers. Although the average stay for a dog is around 38 days, some of these adorable canines have been there for over four times that amount.
Each of the dogs looking for a home range in age from young puppies to older fellows with breeds varying from big to small. Some will require a little training while others are simply looking for a home to spend their last few years in.
If none of the following are suitable for your lifestyle, don't forget that these seven are only a few of the dogs currently living at Battersea. And if you're more of a cat person, there's plenty of felines looking for a new family too.