All The Ridiculous Things You Can Make Bear Grylls Do In 'You Vs. Wild'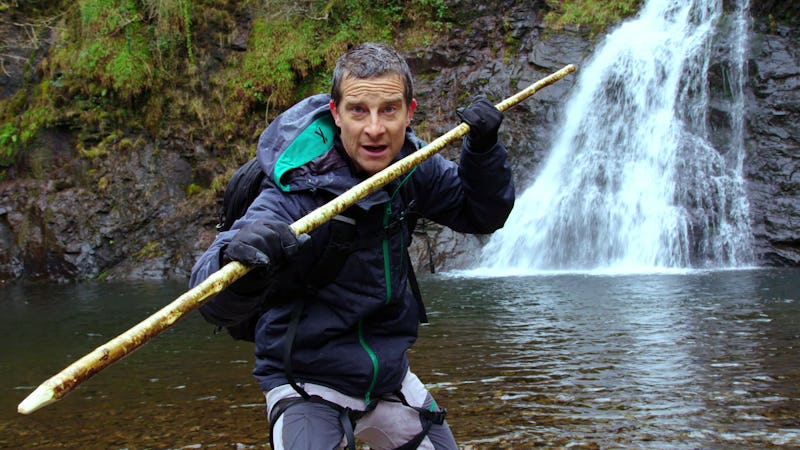 Netflix
Do you feel like you have a pretty good handle on your wilderness survival skills? Do you think you might have been a pro outdoorsman in a past life, but just never had the chance? Luckily for you, Netflix's new interactive series, You vs. Wild, will give you the opportunity to test that theory — all from the comfort of your couch. No, star Bear Grylls can't die in You vs. Wild — though as he told The Wrap, he's well aware that you might try to kill him. But just as in his Discovery channel series, Man vs. Wild, the famed adventurer does end up in a lot of extreme and dangerous situations. The only difference is that here, you're the one putting him into them — and trying to get him out.
There are eight episodes in the choose-your-own-adventure series, and while some of them connect to one another, most of them are standalone missions. You'll help Grylls deliver medication, rescue doctors in the jungle, search for rescue dogs who have gone missing in snowy peaks, and navigate other high-stakes situations.
Sometimes it's clear what the best decisions are, but other times, it's not as apparent. You'll take the reigns as Grylls moves through his mission, and here are just a few of the wild — pun intended — scenarios that you may lead him into.