Bella Thorne Is Biore's Newest Spokesperson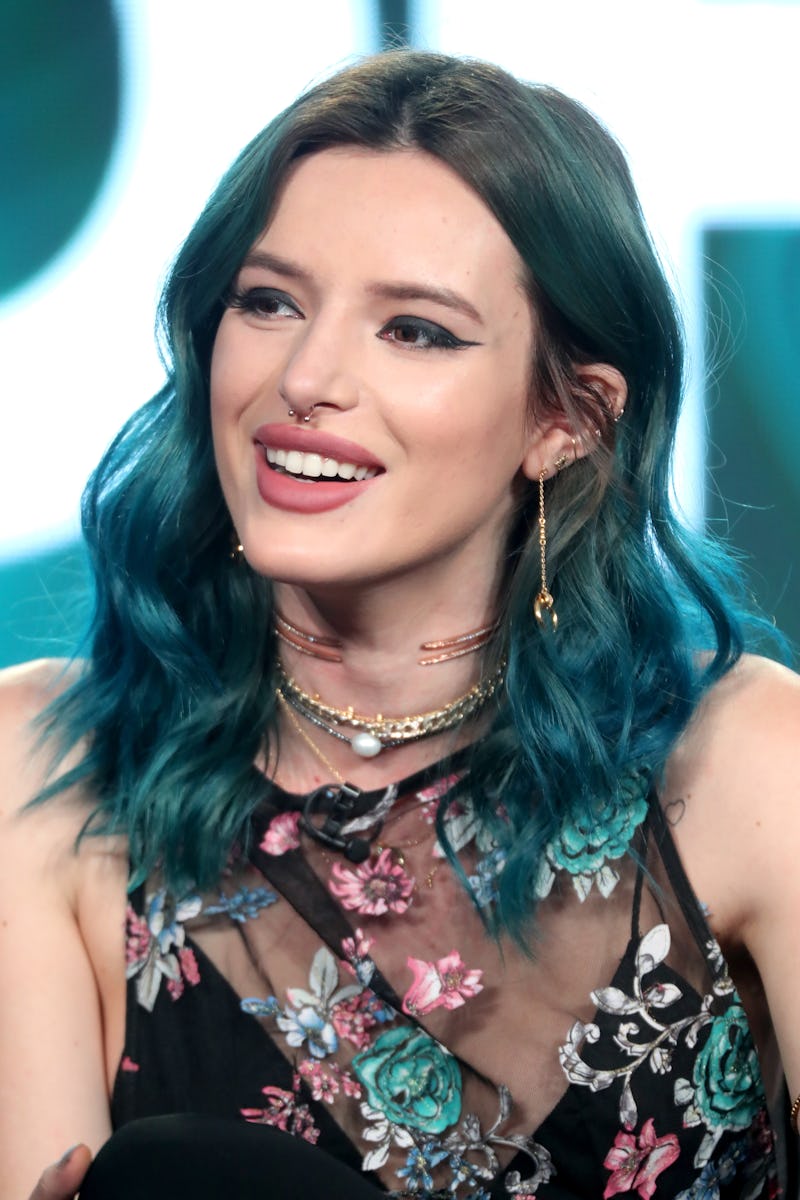 Frederick M. Brown/Getty Images Entertainment/Getty Images
You may have already heard the latest news on this beauty queen's social channels, but in case you haven't, Bella Thorne is Biore Skincare's newest spokesperson. The beauty brand will be featuring the actress in their upcoming campaigns, which will showcase a new trio of acne-fighting charcoal and baking soda products launching a little later this year.
The actress has already taken to loving the brand's products, gushing about them on her Instagram. More specifically, she's loving the charcoal scrub for her oily skin. The product isn't out yet, but if it's good enough for Thorne, I know that it'll be a necessary addition to my bathroom cabinet.
Thorne has always been open with her personal life, especially on social media. If you've been following her for a while, you've probably noticed that she's struggled with acne over the years. If you've ever experienced acne on any level, you know her pain, which is why she's proud to be a part of Biore, a brand that can help keep skin troubles at bay.
The acne-fighting trio, also called #SkinWarriors, is suitable for all skin types, keeping acne away. In the trio, you'll find the Baking Soda Acne Scrub, a cleansing scrub for combination skin, the skin polishing Charcoal Acne Scrub for oily skin, and the Charcoal Acne Cleanser, a daily cleanser for oily skin that will leave your skin freshly clean without drying it out.
Biore Charcoal Acne Scrub, $6, Amazon; Biore Charcoal Acne Cleanser, $6, Amazon; Biore Baking Soda Acne Scrub, $6, Amazon
Thorne has expressed her excitement to be part of the campaign, sharing her favorite products on Instagram.
On Instagram recently, Thorne shared an inspiring post about her struggles with acne.
You can look forward to seeing more candid images of Thorne's life in her upcoming campaign with Biore. I can't wait to follow her as she continues her journey to clear skin!