'Below Deck Med's Lauren & Max Are So Over The Show's Love Triangle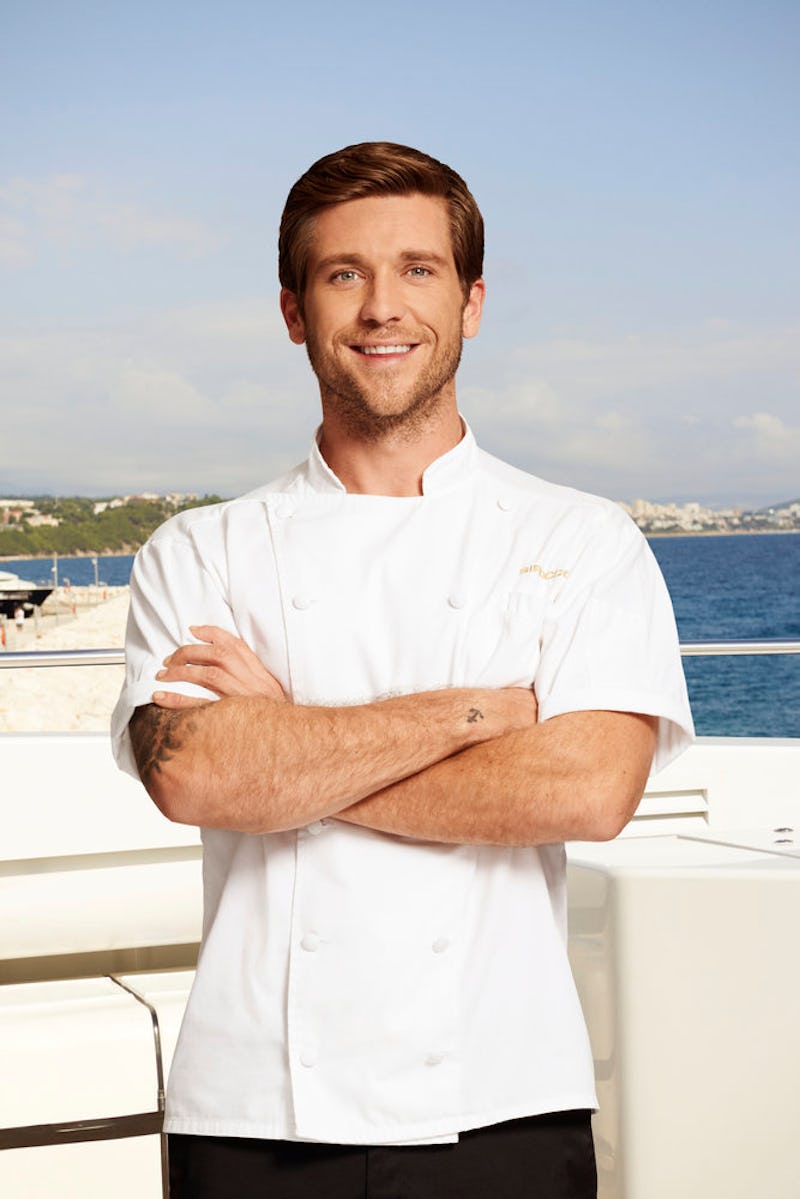 Virginia Sherwood/Bravo
There's no doubt that Below Deck Mediterranean Season 2 has been the craziest out of the entire franchise — and it's thanks to the love triangle involving Adam Glick, Wes Walton, and Malia White. The complicated romance has taken over the entire season with fans rooting for either Wes, Adam, or neither. Well, if you were to ask Lauren Cohen and Max Hagley how they feel about the the situation, they believe Below Deck Med's Malia "screwed over" Adam.
"He was absolutely screwed over, really," Max tells me over the phone. Lauren echoes her former crew mate's sentiment and adds, "I feel bad for [Adam]."
The Adam-Malia-Wes love triangle appeared to form at the start of the charter season, but fans soon learned that Adam and Malia actually knew one another and were pretty much dating before working in Croatia, after Adam made the confession during his private interview. The two decided to keep their relationship a secret upon boarding the yacht, but it all went downhill quickly after Malia developed feelings for Wes.
Lauren and Max say they didn't find out about this huge piece of information until "near the end" of the season and they both remained completely clueless. "We didn't pick up on anything," Max admits about Malia and Adam. "We didn't know that they knew each other. We literally just thought this love triangle had formed just from the boat."
After learning the truth about their coworkers, Max and Lauren say that Adam "aggressively" pursuing Malia started to make a lot of sense. "He was really, really frustrated and angry about this whole situation," Max says of Adam. "We kind of thought, 'Well, why doesn't he just crack on with another girl or forget about it?'" He adds, "I would probably be the same as he [was]. I would've been fuming."
Lauren agrees and says, "Yeah, watching your girl, who you secretly have a relationship with, like her kiss another guy?" She believes Adam had "strong, serious feelings for Malia" and that "his heart was breaking right in front of all of our eyes."
That said, both Bravolebrities call Wes and Adam "suckers" when it comes to Malia. "Adam's bringing her food to her cabin and Wes is with her on deck and they're having a great time together," Max says. "You know, she's just fluttering her eyelashes. They were like love-sick puppies just bobbing around."
For Lauren, the love triangle became old — real fast. "I was sick of it week three," she confesses. "I was like, 'I don't want to hear about this anymore.' At the bar, we couldn't even have a good time. It was all about Malia bouncing back and forth between the two." Lauren even admits that they ended up calling it "The Malia Show" towards the end because they couldn't escape it.
For viewers who hope the love triangle has been put to bed — especially after Malia declared in a previous episode that she was taking a step back from Wes and Adam — it doesn't sound like that's going to happen.
"In the coming episodes, the love triangle sort of spills over into a working environment," Max says regarding Wes and Malia's relationship. He also teases that the decision Wes makes when it comes to himself, his career, and Malia, is something that may very well affect the rest of the crew. If that's not enough, Max adds, "Tensions between Adam and West sort of spill over, as well."
It sure doesn't sound like the love triangle will be thrown overboard anytime soon. Below Deck Med airs Tuesdays at 9 p.m. ET on Bravo.