Jennifer Garner & Ben Affleck Reportedly File For Divorce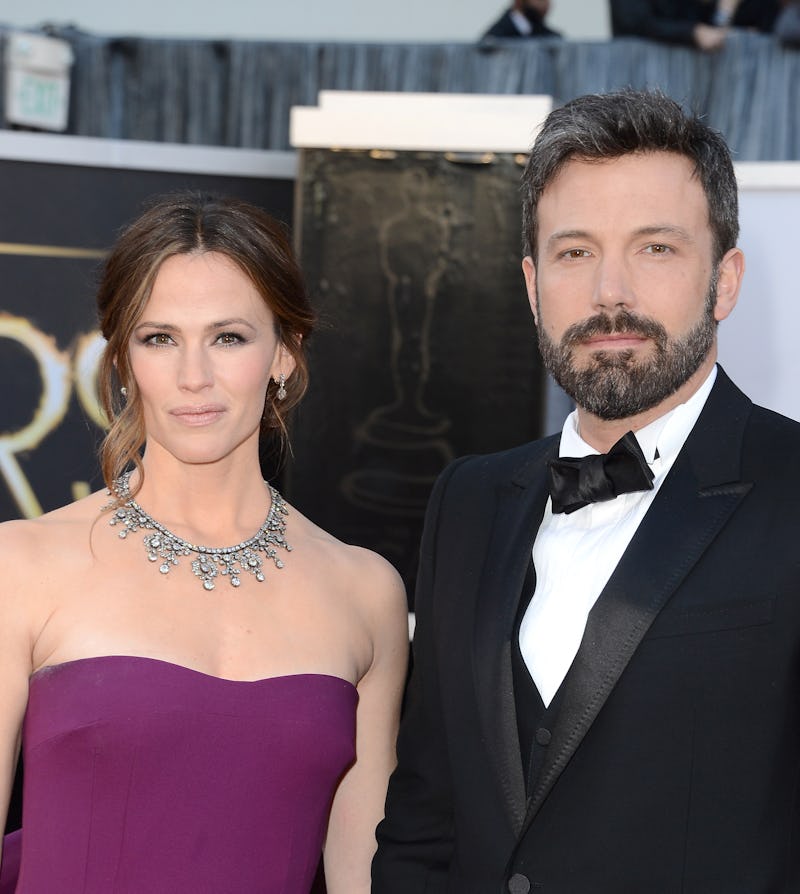 Jason Merritt/Getty Images Entertainment/Getty Images
Back in the summer of 2016, there were rumors that Jennifer Garner and Ben Affleck put their divorce on hold. But based on the latest update about their maritial status, fans may finally have to accept the split. According to E! News and TMZ, Garner and Affleck reportedly officially filed for divorce. Bustle reached out to reps for Garner and Affleck for comment, but did not receive an immediate response. Update: A source confirmed to Bustle that the couple did file for divorce.
Earlier: Sadly, it's news fans probably aren't too shocked to hear. In summer 2015, Garner and Affleck split after a decade of marriage and having three children together. In their initial joint statement to People, they expressed how important it was for them to move forward and put their friendship and co-parenting needs first. However, a year later, after no further action was taken, news broke that they reportedly wouldn't be moving forward with a divorce just yet.
Sure, the split is sad, considering they're a fan-favorite Hollywood couple, but luckily, it seems the reported divorce may be one of the most civil that show business has seen in a while. According to TMZ, both parties reportedly moved forward and signed papers without even getting lawyers involved. The site also claimed the documents were reportedly filed together in unison. Not only that, TMZ also reported that Garner and Affleck are aiming for joint legal and physical custody of their children, and there's allegedly no prenup. If true, it seems the two just want to move forward in a healthy way that's best for their kids.
According to TMZ's report, it may be likely the case will move forward without the two actually stepping foot in court. This is another indicator of the couple wanting the process to be as smooth and drama-free as possible for the sake of their family. Since revealing intentions to split, they've seemingly overcome whatever personal problems they may have had by spending time with their kids in public. This news also comes just one month after Affleck revealed he completed time in rehab, which he voluntarily did for help with alcohol abuse. In a Facebook post, Affleck even credited his kids as part of the reason for his recovery.
It appears the two are onto a fresh start — putting their problems behind them and moving along in what seems to be the most positive way possible for a high-profile couple.