Ben Higgins & Lauren Bushnell Are Dunzo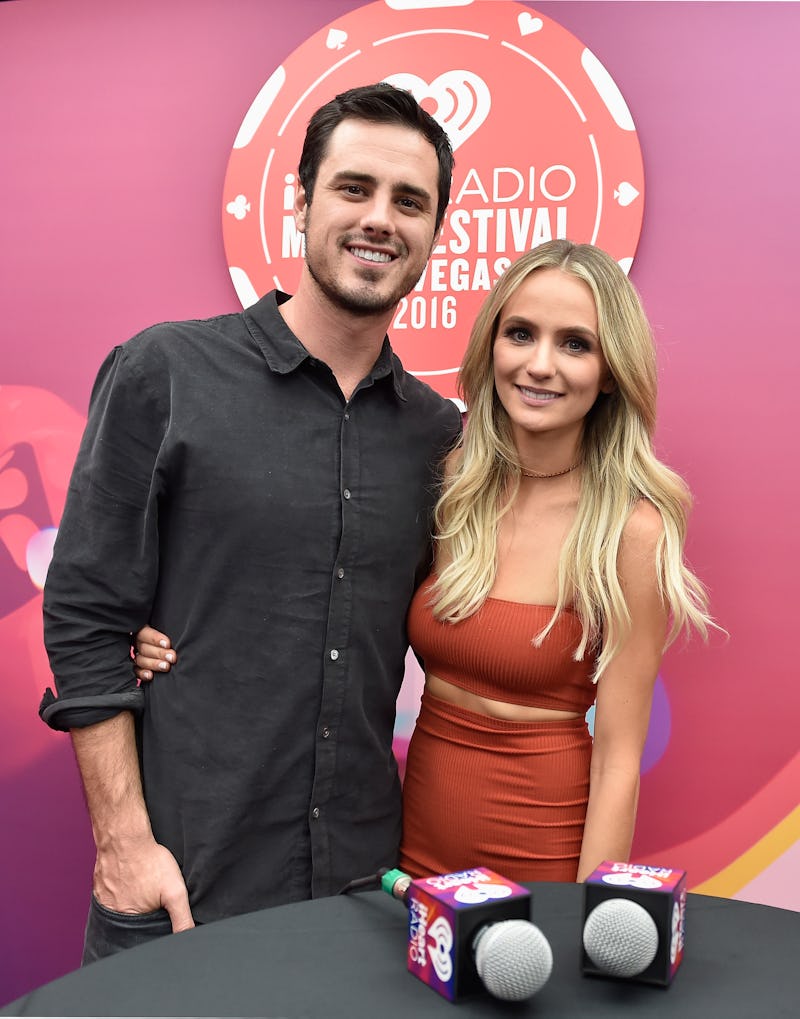 David Becker/Getty Images Entertainment/Getty Images
In news that is at first shocking, but moments later will make you go, "Well, I mean...", Ben Higgins and Lauren Bushnell have split up. The Bachelor stars shared the news in a statement to People magazine that is honestly worthy of a couple that was together much longer and is much more A-list. It reads,
"It is with heavy hearts that we announce our decision to go our separate ways. We feel fortunate for the time we had together, and will remain friends with much love and respect for one another. We wish nothing but the best for each other, and ask for your support and understanding at this time."
After Higgins proposed to Bushnell during the season finale of his Bachelor season, the two went on to star in their own Freeform show, Ben & Lauren: Happily Ever After? At the time of the show's release, I thought that question mark was pretty funny, but now it's just kind of... sad. Higgins and Bushnell have now answered the question and the answer is, "Nah." (Additionally, this now makes the future of the Bachelor twins' relationship sort of worrisome. Please work through any issues that arise for you, Emily and Haley!)
Like many Bachelor/ette couples, the state of Higgins and Bushnell's relationship was constantly being questioned because they didn't immediately start planning a live televised wedding after getting engaged. While promoting their Freeform special Disney's Fairy Tale Weddings, Bushnell and Higgins stopped by Bustle's Will You Accept This Podcast? and didn't have too much to say about their own wedding plans other than Higgins saying that he'd want Winnie the Pooh characters in attendance. It wasn't a good sign.
Higgins and Bushnell are out of the running, but there are still plenty of engaged Bachelor/ette couples who could get married next. Will it be Kaitlyn Bristowe and Shawn Booth? Nick Viall and Vanessa Grimaldi? JoJo Fletcher and Jordan Rodgers? Time (and possibly Chris Harrison) will tell.