Here's Why You Should Get A Brow Wax At Benefit This May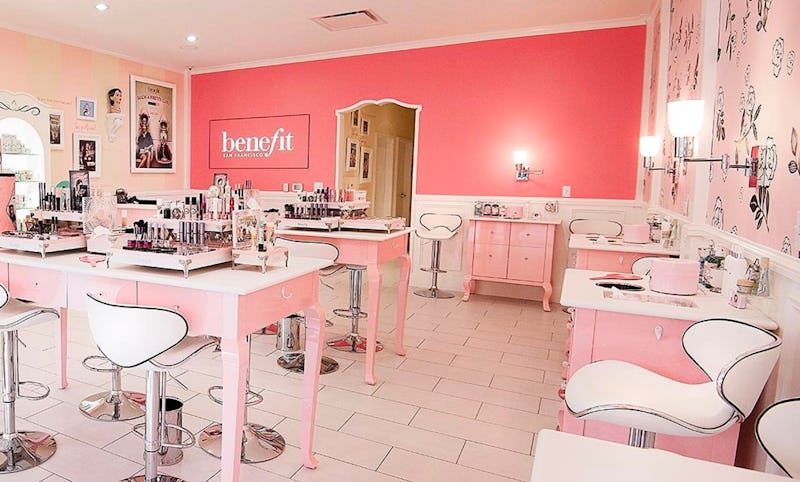 Is a brow wax on your to-dos? It's been on mine for longer than I care to say, TBH. But now's the time to check it off your list — for the rest of the month of May, if you get an eyebrow wax at Benefit, the proceeds will go toward a charity that supports girls and women.
Their charity partners include Dress for Success, Girl Develop It, Girls Inc., Look Good Feel Better, Step Up, and The Princess Project. While they all have different purposes, contributions from Benefit's brow waxes can make a big difference for the women and girls these charities work with and support. One brow wax can send two girls to a science, technology, engineering, and math day camp, or it can provide a woman with a training class in financial literacy. Eight brow waxes can go toward a beauty workshop for cancer patients. And 10 brow waxes can provide one night of safe accommodation and emotional support for a woman in need.
So far, Benefit has raised $3,401,216 (and counting) worldwide for their charity partners, but the month isn't over yet. What better motivation for a brow wax? You can learn more about the Bold Is Beautiful campaign as well as the charities Benefit works with on their website. And if you're not in the market for a wax, it's still a great way to learn about the charities and maybe even get inspired to get involved in your own way.
Benefit's also been sharing some inspirational quotes from boss ladies on their Instagram in honor of the campaign. Here's one from soccer player Mia Hamm.
And another from lifestyle mogul Lauren Conrad.
Amen. And if the charity donation wasn't enough, what a pretty place to have hot wax stripped off your face!