Sanders Is Happy The Travel Ban Was Suspended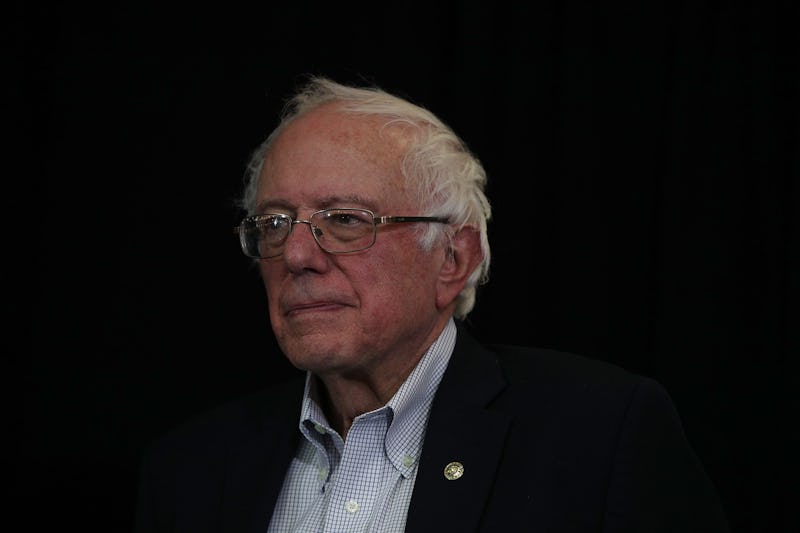 Alex Wong/Getty Images News/Getty Images
As an opponent of the president's recent executive order targeting refugees and travelers from seven Muslim-majority countries, Sen. Bernie Sanders praised Judge Robart's decision to temporarily block Donald Trump's travel ban in a statement released on Saturday.
"I was heartened by Judge Robart's decision to halt the Trump administration's immigration order. The administration's executive order raises very serious constitutional questions, has thrown the enforcement of our immigration laws into chaos and further sewn divisive, xenophobic and hateful rhetoric into our national discussion. The executive order's religious test runs afoul of our constitutional protections and who we are as a nation. This was a good day for our system of checks and balances."
Sanders has been a critic of Trump's proposal to ban Muslims from entering the United States since 2015, when the senator was still a candidate in the Democratic primaries. "That kind of crap is not going to work in the United States of America," he told Jimmy Fallon during an appearance on The Tonight Show.
Days after Trump's victory on Election Day, the senator from Vermont once again condemned his calls to prevent Muslims from entering the U.S., as well as his plans for a mass deportation of undocumented immigrants. "If Trump is serious about being a president for all Americans," he tweeted, "he must rescind his plans to ban Muslims and deport 11 million people."
After the president attempted to put his ban on Muslims in action through an executive order, Sanders repeatedly denounced the move on social media, referring to it as a "hateful agenda" and characterizing Trump's actions as those of a demagogue trying to survive by "fostering hate." The senator didn't just limit his criticisms to the digital sphere and social media, though; he showed up to at least one protest.
In addition to expressing support for Judge Robart's suspension of the travel ban, Sanders also criticized President Trump's attacks on the judge. "When a country is no longer able to say who can, and who cannot , come in & out, especially for reasons of safety &.security - big trouble!" the president tweeted on Saturday, "The opinion of this so-called judge, which essentially takes law-enforcement away from our country, is ridiculous and will be overturned!"
In response, Sanders wrote, "Trump has to learn the very important truth stated by Washington AG Bob Ferguson: 'No one is above the law, not even the president.'"