8 H&M Homeware Pieces That'll Give Your Summer Interior Mood A Major Boost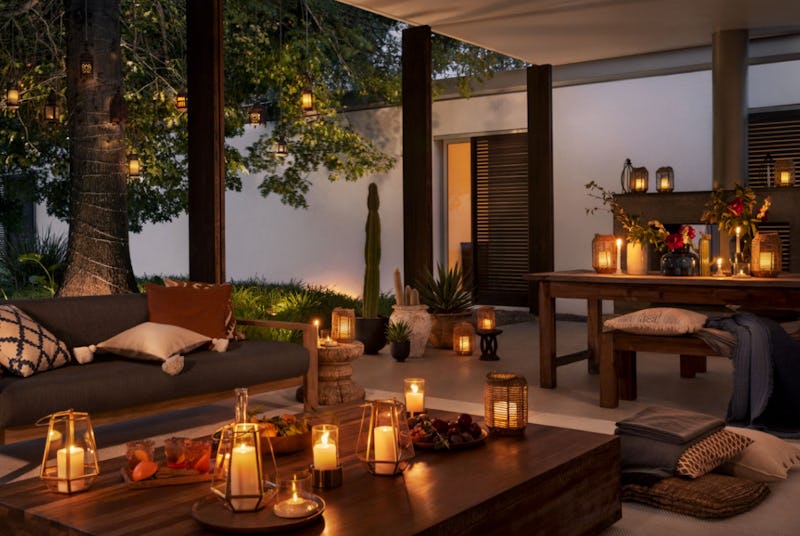 H&M
Are you looking around your pad right now and thinking, "babes we need a spruce up"? Well, you're not alone. It's easy to get a bit used to your surroundings and forget about looking after the place you spend most of your time: your home. But, luckily for you, you don't need Linda Barker or Laurence Llewelyn Bowen to change the decor. You can do it yourself with a few nice soft furnishings, artsy things, and both bits and bobs. For example, these H&M homewear bits are perfect for summer 2019. Take a look.
H&M has an exclusive homewear range that totally matches up to (if not exceeds in some cases) other, more high-end brands both in terms of style and quality. Anybody who loves a bit of sleek minimalist style will be all over this stuff like a rash, but they also provide for chintz lovers. Their beautiful bedding is to die for and you know what you need? A lamp. They have a range of lamps so you can totally light yourself beautiful for your selfies.
Now feast on stuff you probably don't need but totally want and remember you can do what you want because you are an ADULT.